Lights always rock while having a matter of night decors in hand! They also get your first priority when you have to highlight something! So in case of these tree decors, you can use beautiful light ornaments for amazing festival glow at night and also to make the tree visible to everyone when the darkness prevails! Zero-watt bulbs having both oval and glob shapes can serve as a best light ornaments to these wooden trees!
Just if in case if you want to highlight the boundary or intending to give dense light effect then use the LED's which can even be wrapped around the edges easily! You can even add the different circuit to make these lights blink and twinkle! Lights are now the most preferred items to use for interior decors especially when a celebration is to held at night!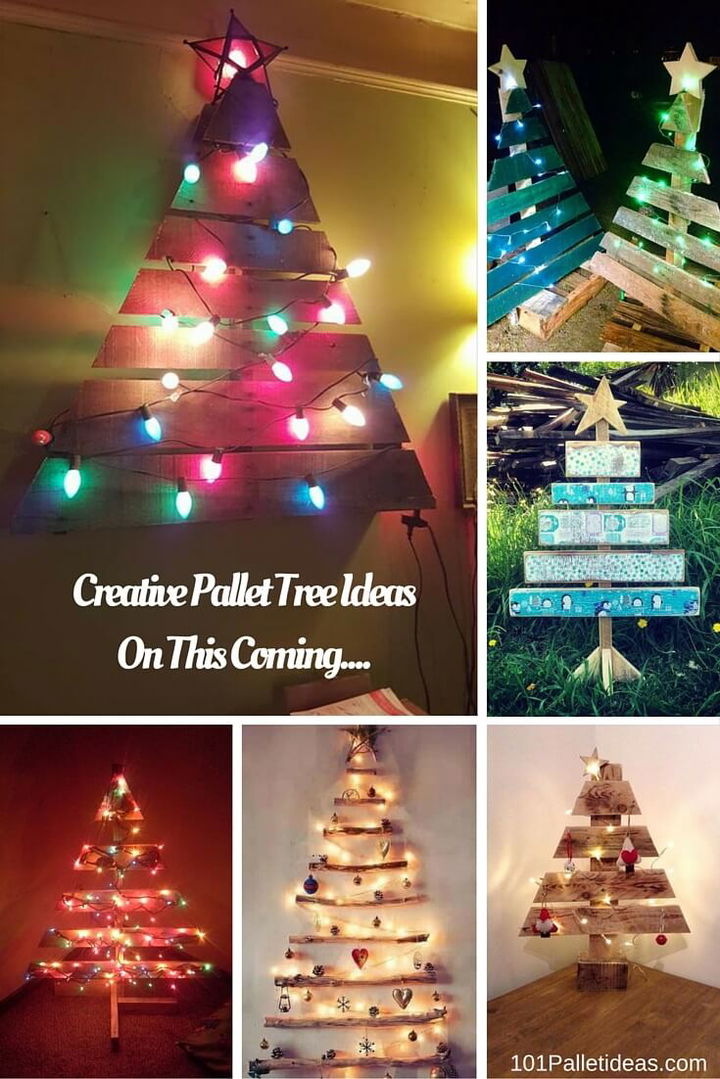 Lights would just be an amazing choice to customize the theme of your pallet tree!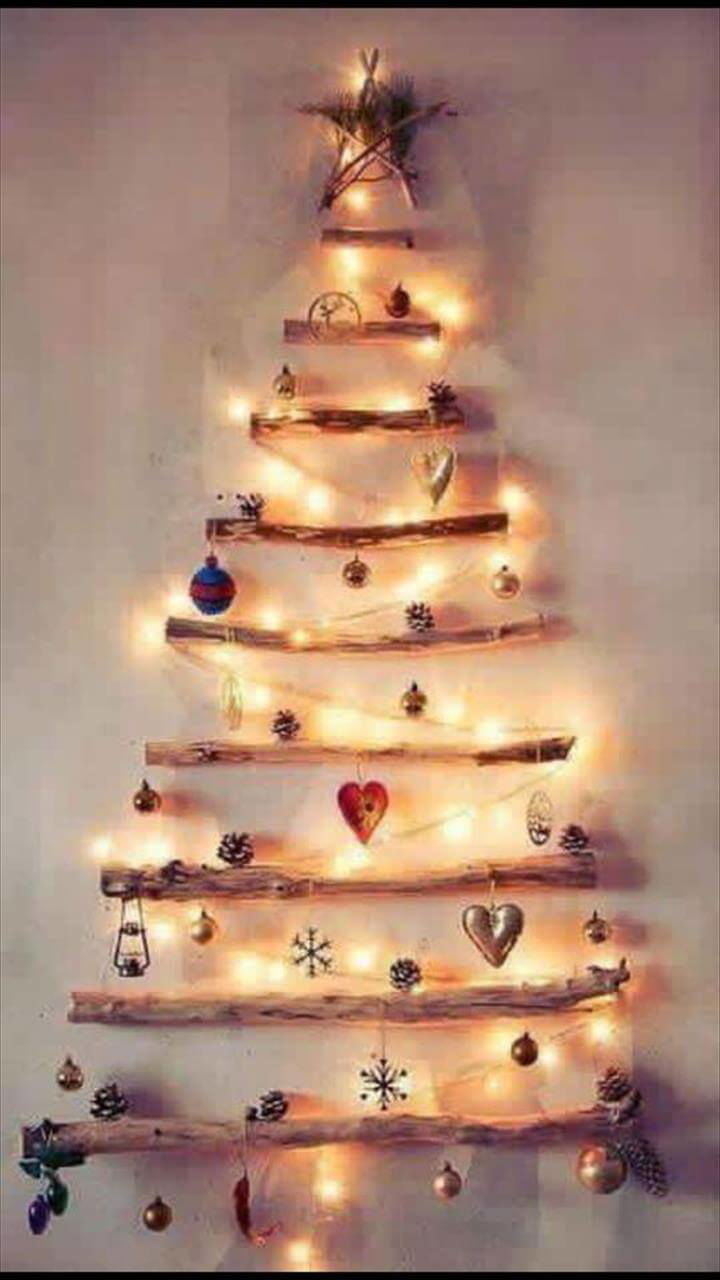 Manifest a vintage decorative wall tree using rustic tree branches, use different sizes to gain a triangular shape and load some lights and baubles as usual to give a decorative air to it!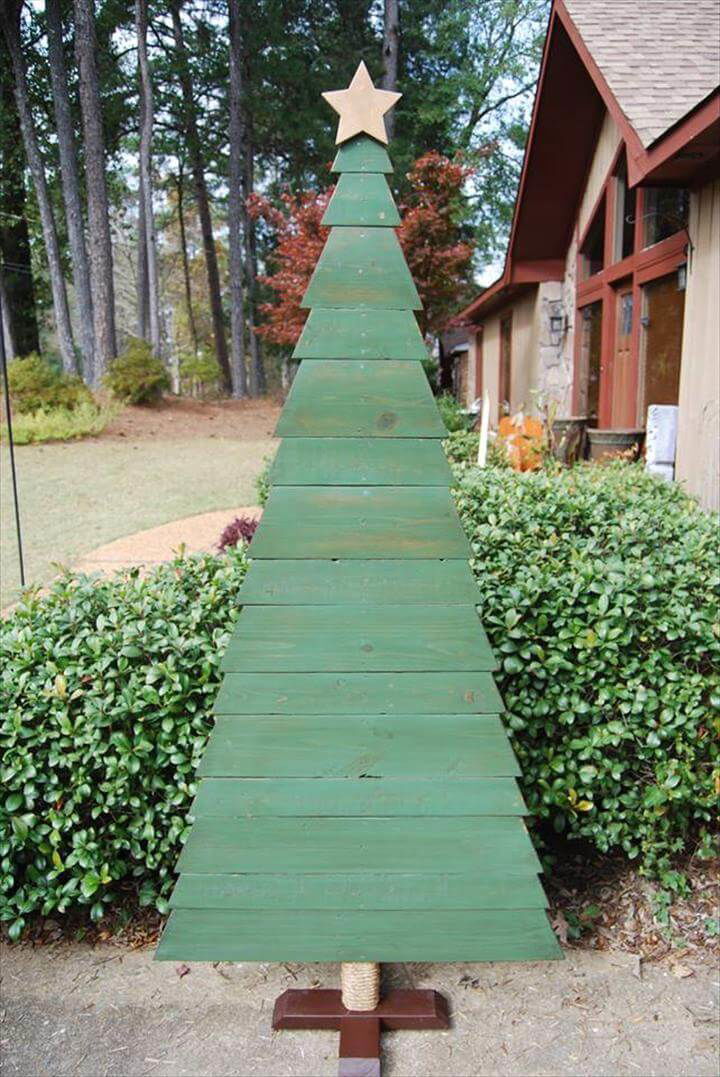 Pack the pallets tight in a flat way and gives the sharp cuts to their edges, this will results into a solid demonstration of wooden tree and comes on a flat bottom having built in (+) shape! A star has been tagged on the top for a decorative vibe!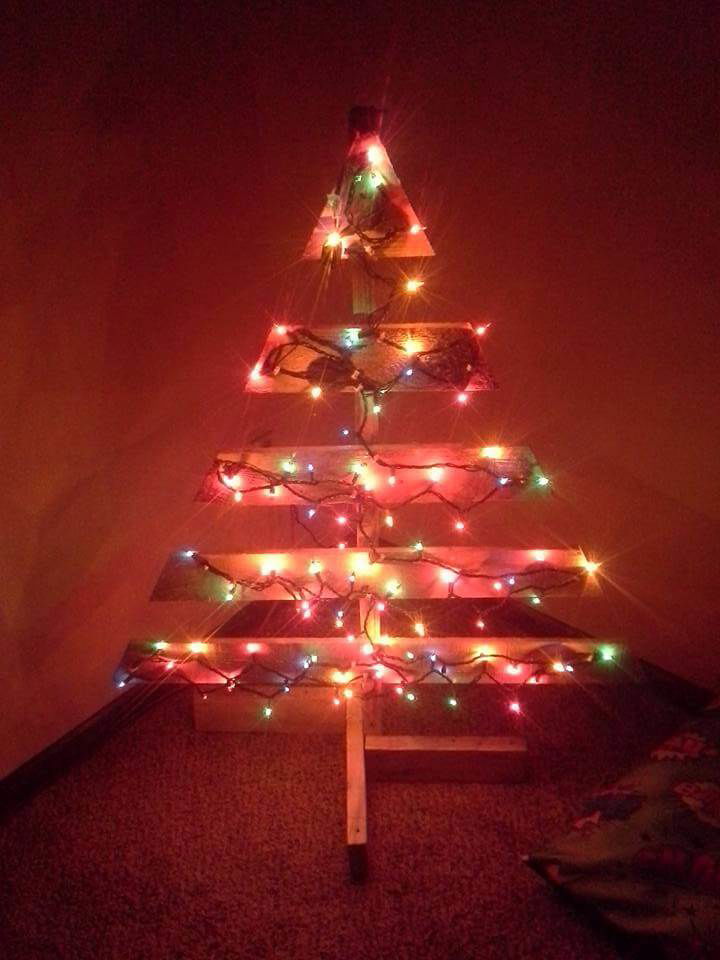 Illuminate your pallet-made tree with LEDs to get extra brilliant glowing look of them! Lights will really rock at night and will gain a sharp focus!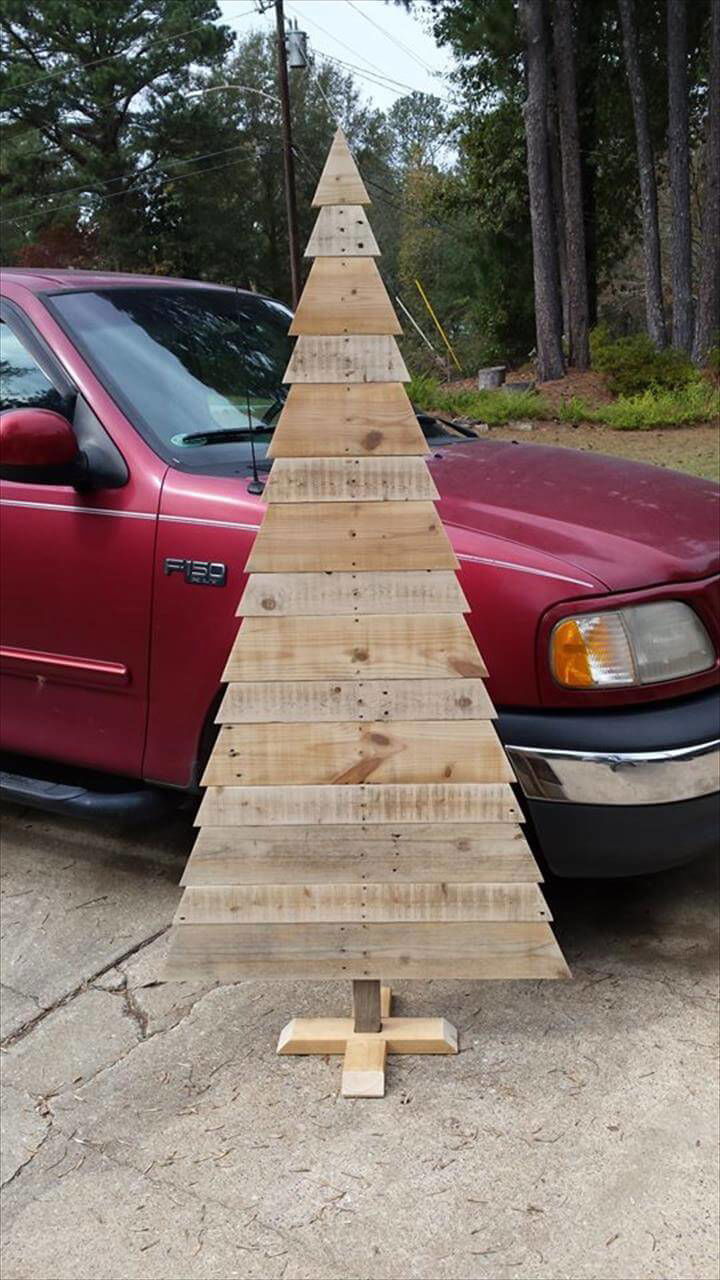 Tear the pallets and get a big pile of pallet planks that can be restructured easily to get such tree shapes instantly! This is a rustic manifestation of wooden tree and can be painted in so many different ways to gain a more stimulating look!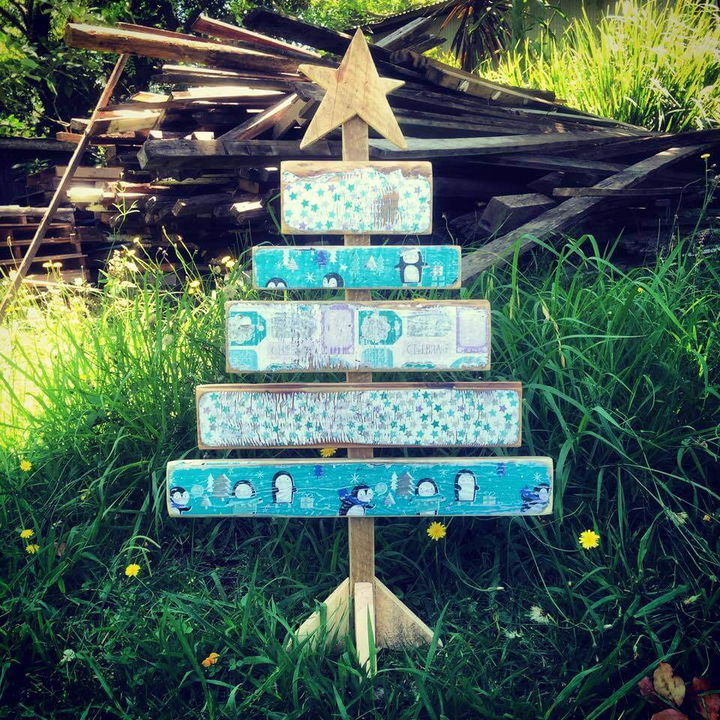 Also use the fence wood or discarded pallet planks shape up festival tree decors which a 7 year old child can also build at home! Do get the start wooden cutouts to tag to the top of the tree.