Build the stuff you love to use in routine by recycling of olds and free wood lying all around! If you are having only some pallet stripes then they can even be useful for building some incredibly functional home stuff like this DIY pallet white tray with metal handles, given perfect milky look using white chalk paint! This tray is all here to serve you beyond your limits, let it play a role of breakfast tray and make your lazy family members eat their breakfast in the bed!
Get it also to organize the dining table spices or just have it on the table as the best cutlery holder, it would also be magnificent to hold the garden pots for brilliant statements of garden decors! Only a bunch of pallet slats and two metal handles are required to clone this amazing milky white model of the tray! This wooden pallet tray is 15 inches wide and 25 inches long in dimensions!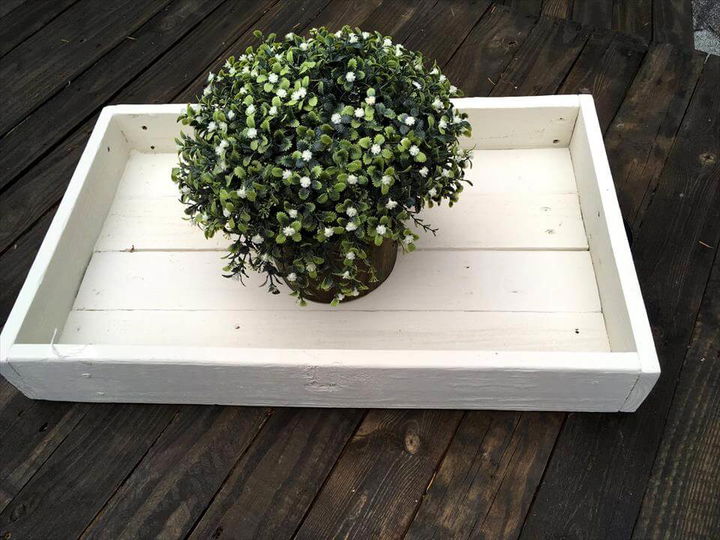 Just get some of the individual wooden stripes separated from a pallet board and regain them as this amazing wooden tray, would be all amazing to serve things to your beloved ones!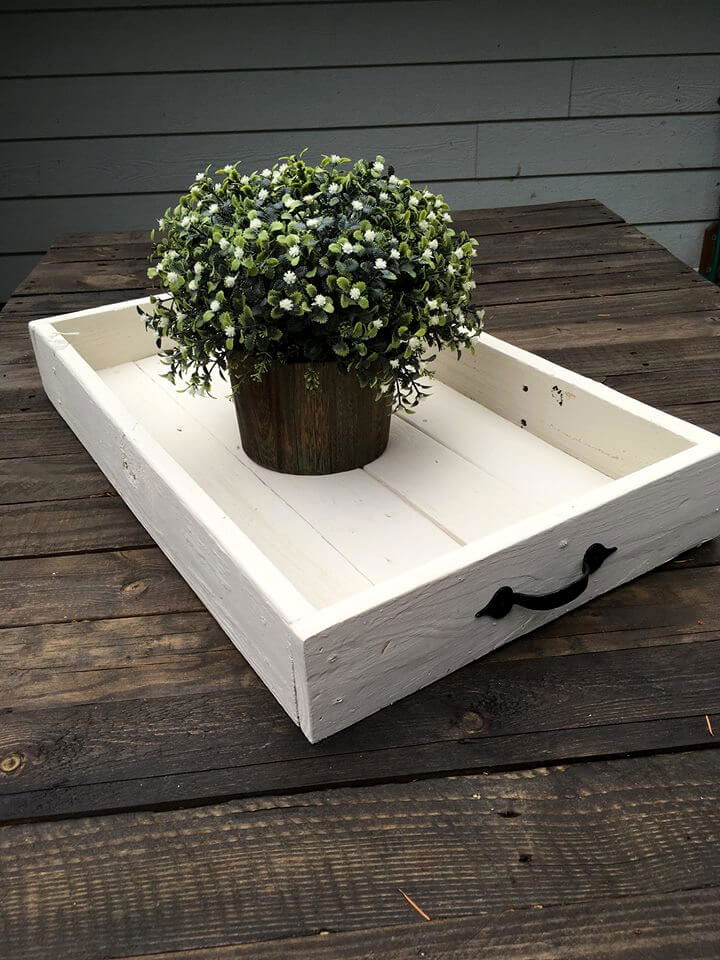 Use it also as a perfect dining table cutlery holder, two metal handles just make it easy to live up, enlarge this wooden tray more to gain a special bed too out of it!
Made by Tammy Jameson Humphrey