The original shapes of pallets are magical and different you can find it so true by peeking into the whole pallet recycling ideas! To get your engaged with awesome and easy pallet projects, we have shared this DIY rustic pallet coat rack with lights , is an all creative and most practical yield of pallets!
It serves that targeted wall in too many different ways, first we would like to discuss about it incredible wall mount, the dice sectional facing the wall area are perform as hidden shelves or storage options, this way hanging of pallet board also gives a mantle level to display the decors like mural frames and art toys and above all is the front deck board section which has been got as a charming organizer due to addition of number of metal hooks!
There is one more secret that just turns it into a charming wall art pieces, it is the addition of LED lights that can be selected in any light shade to satisfy your specific taste! The hanging section is what that introduces it as cool wall organizer and also as a coat rack! Copy to get unlimited pleasurable benefits of this pallet project!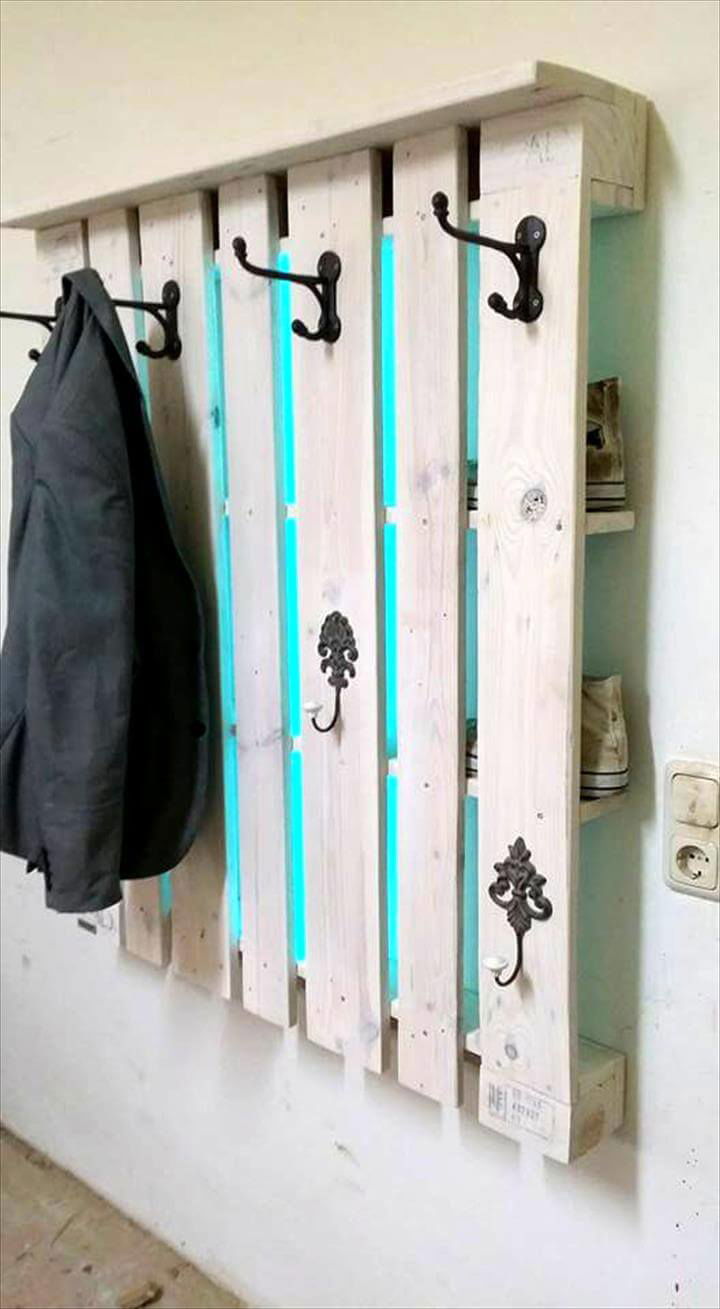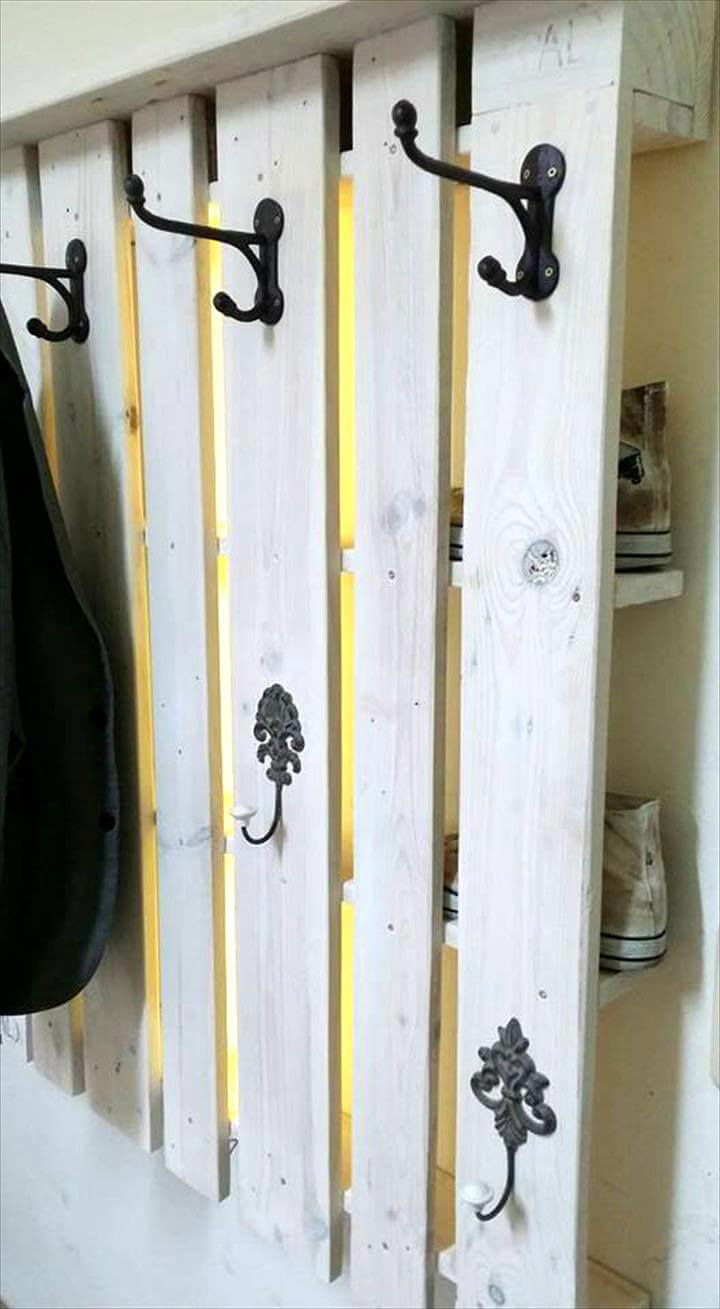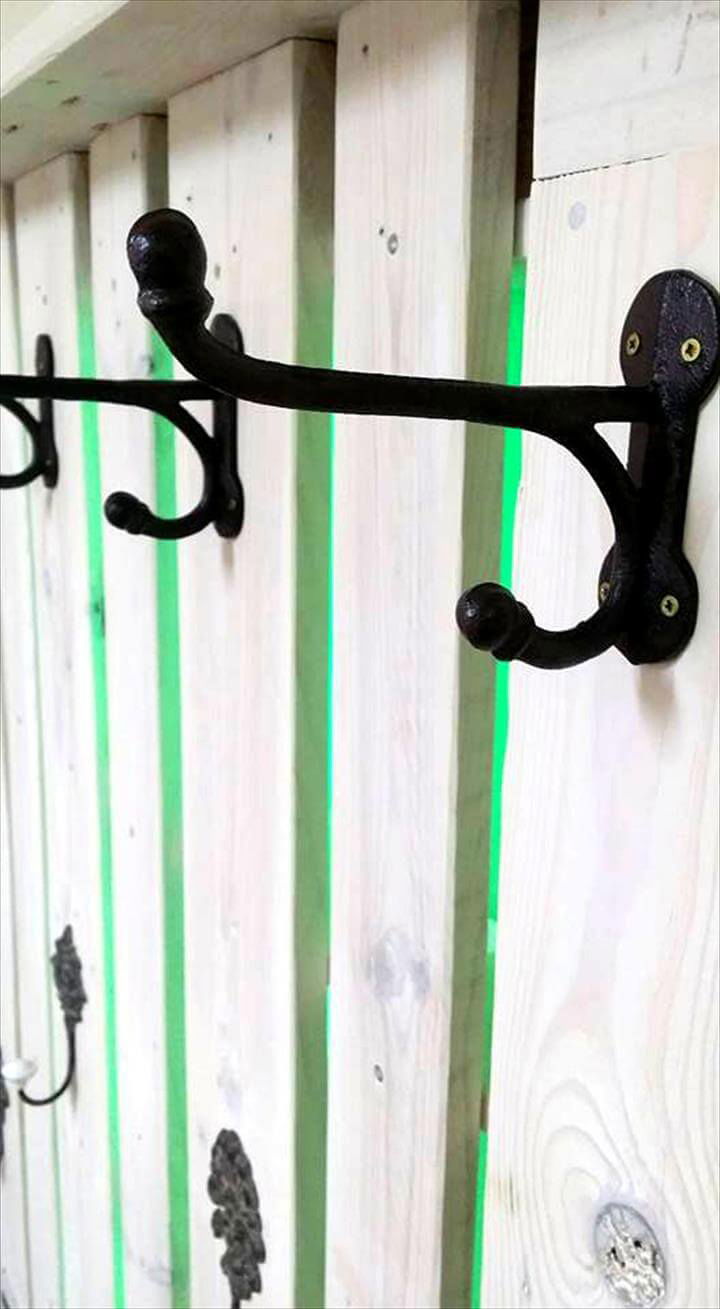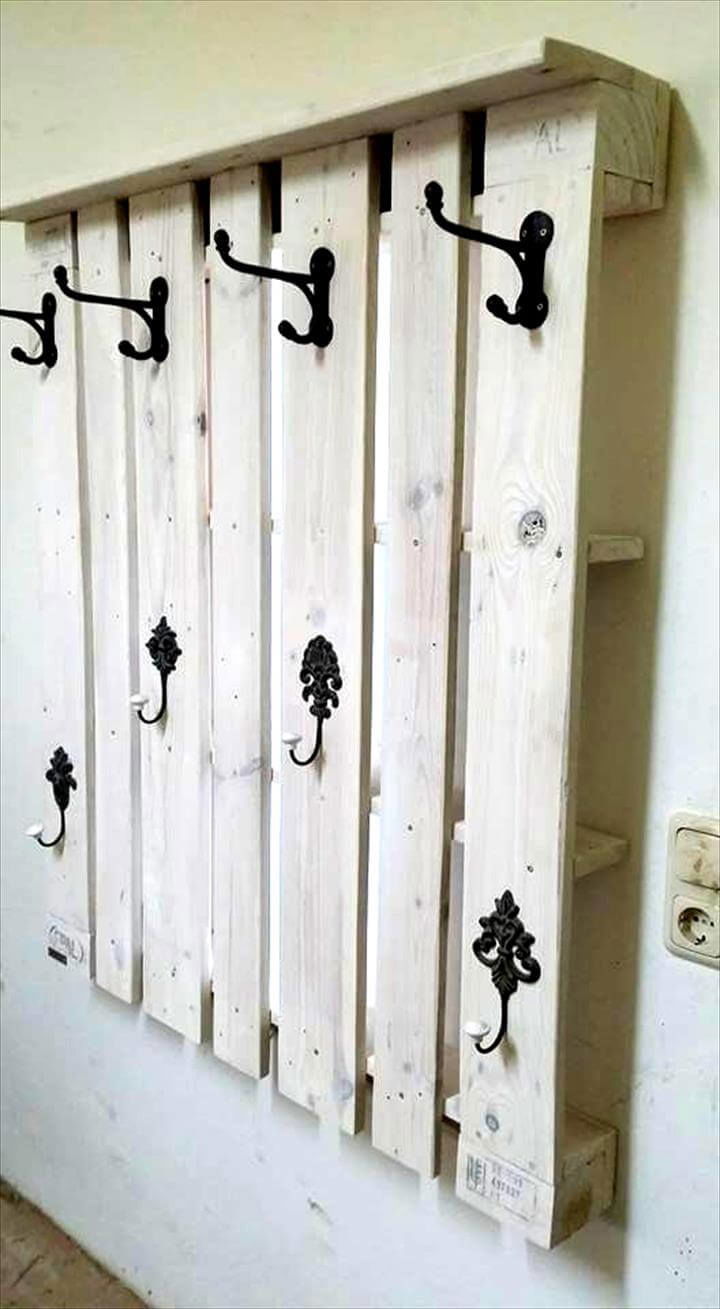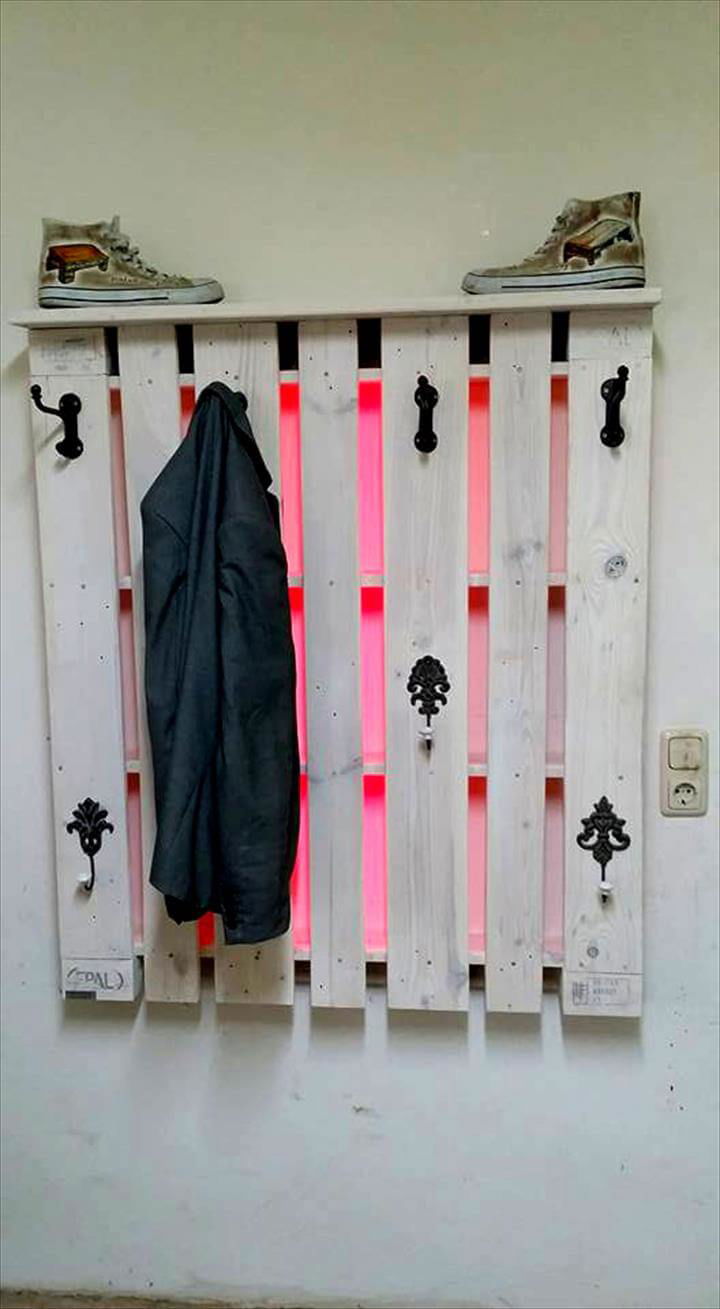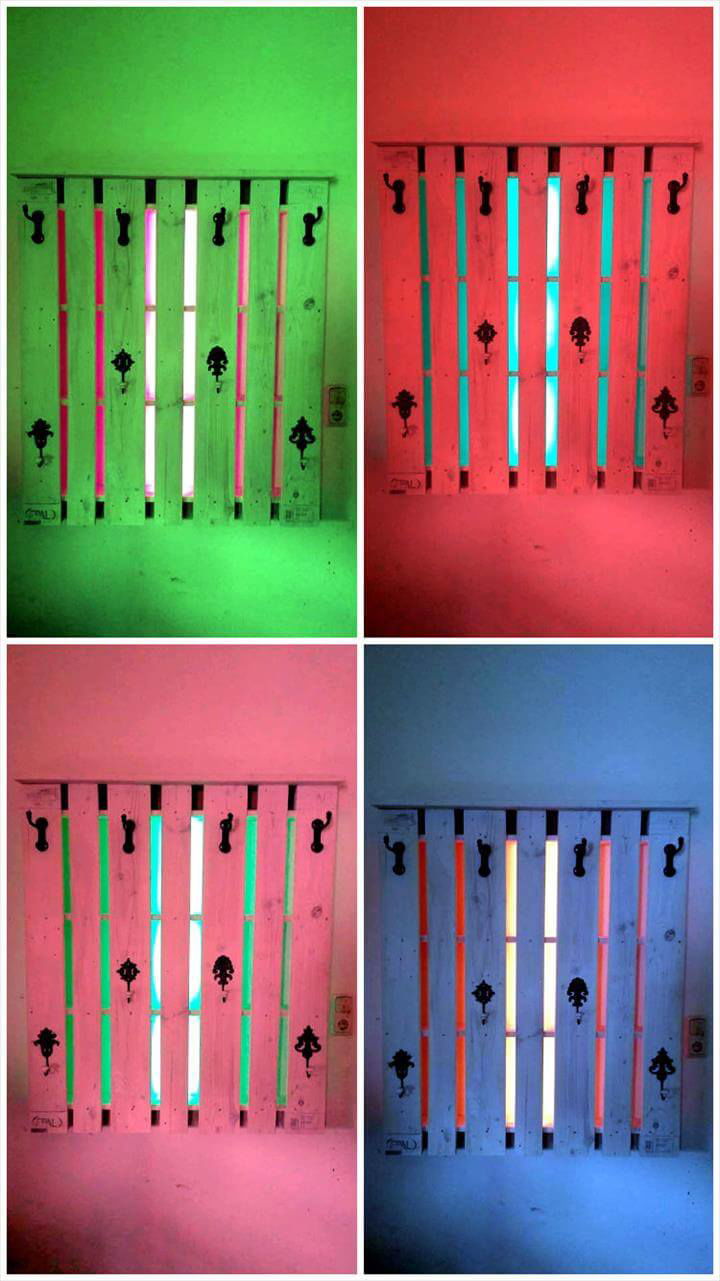 Made by: Paletten Jonny Möbel aus Europaletten