Avail the pallets for amazing outdoor housing schemes and build kids favorite playhouses, chicken coops, and dog houses! While having a big pile of pallets, you can also build the amazing outdoor DIY pallet outdoor cabin, barns and sheds to get a fab and all time functional outdoor! Let the pallets serve you in your living room as sofa, coffee table, ottoman and as amazing different types of couch table!
Go for art style shelving using pallets and this given below heart-shape shelf is really a mind-blowing example in this case! Get amazing storage chest, toys boxes, jewelry boxes, tool boxes and keepsake boxes with pallets without any expenditure of money! Big chest having some defined shapes can also be used as a coffee table and for sitting purposes if you like to do so!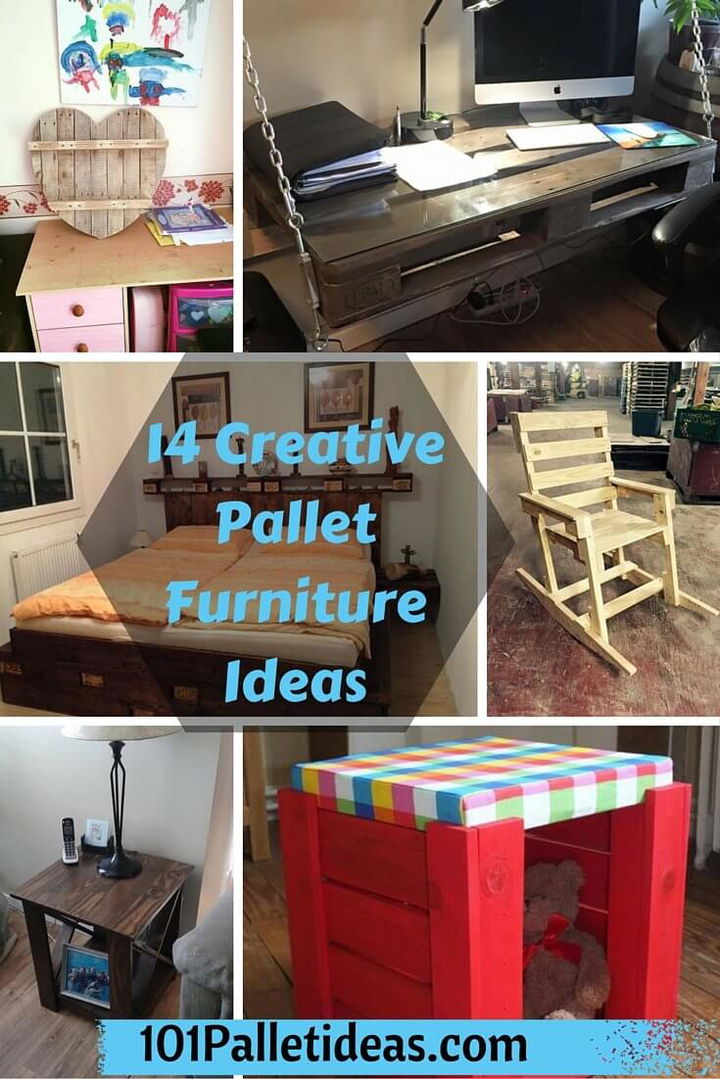 Just build wooden commodity with pallets which is currently a paramount need of your home and get yourself free from budget-limits as pallets are free skids will be free in future!
Pallet Kids Playhouse + Pet House: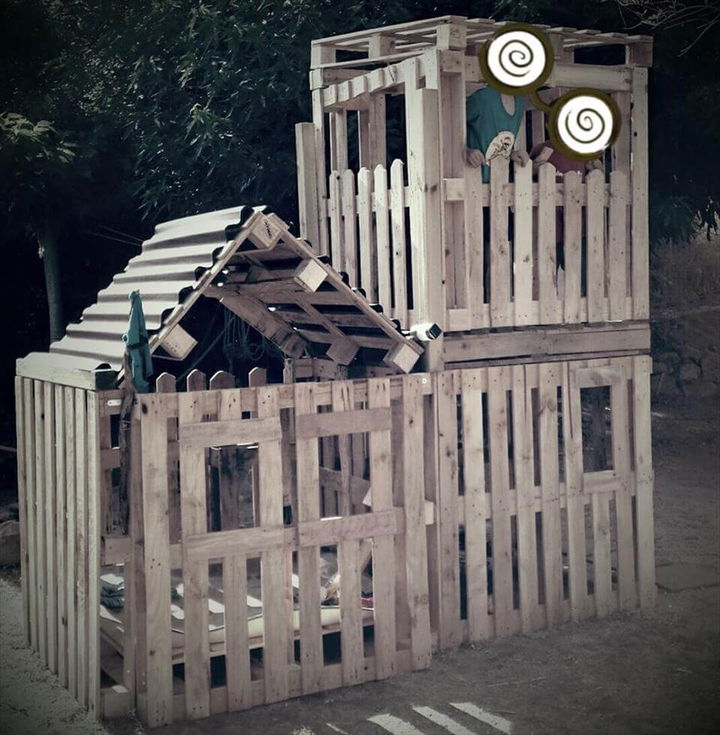 Pallet Coffee Table with Secret Stash: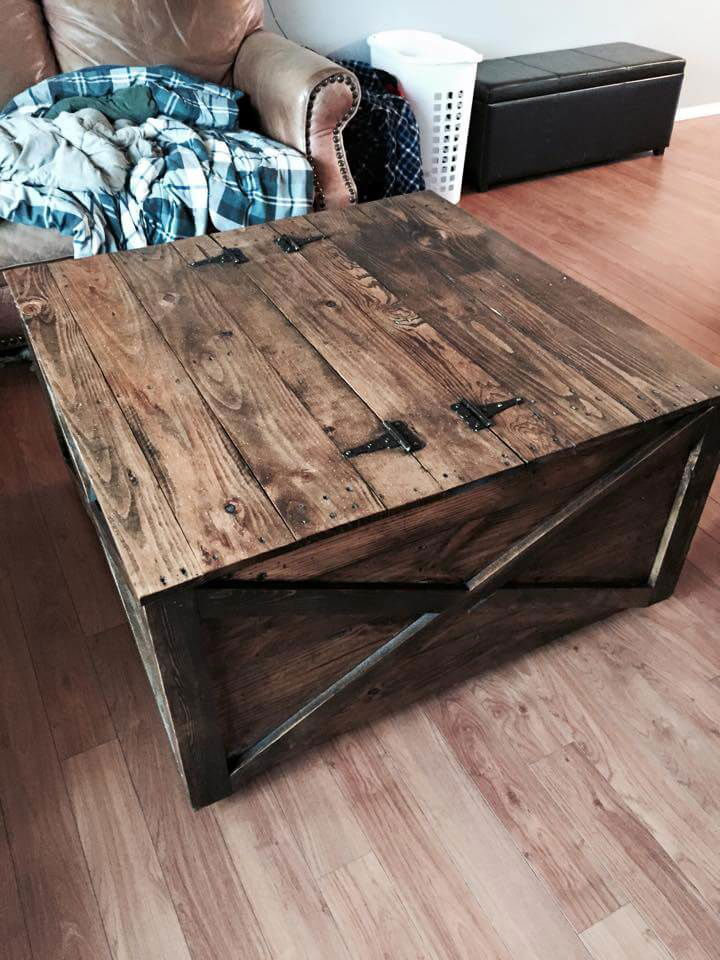 Pallet Cushioned Ottoman + Kids Doll House: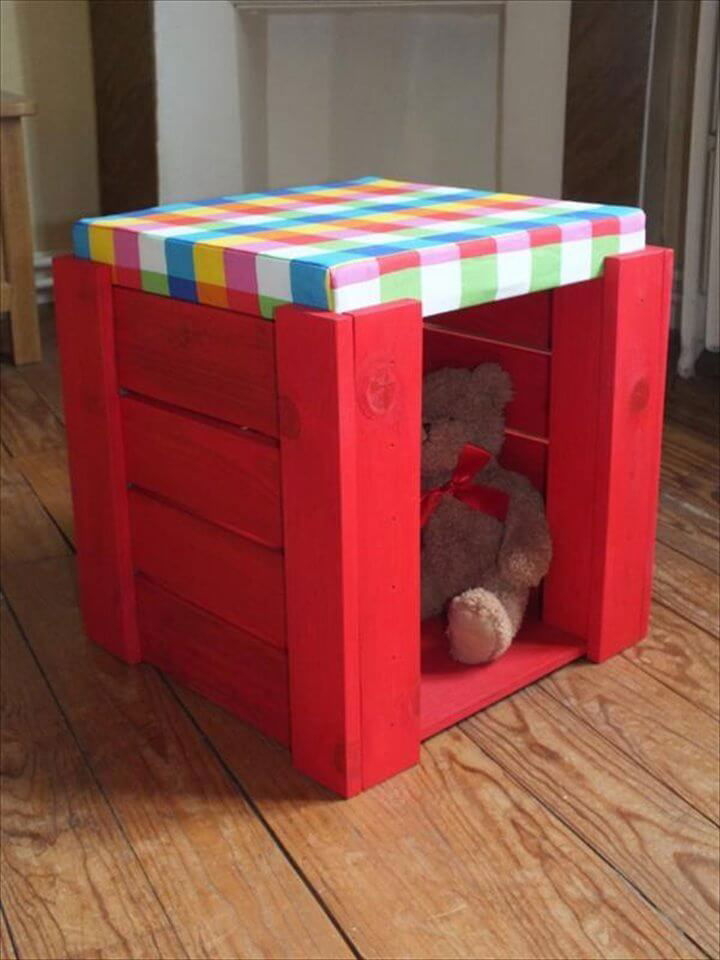 Pallet Heart-Shape Wall Shelf – Wall Art: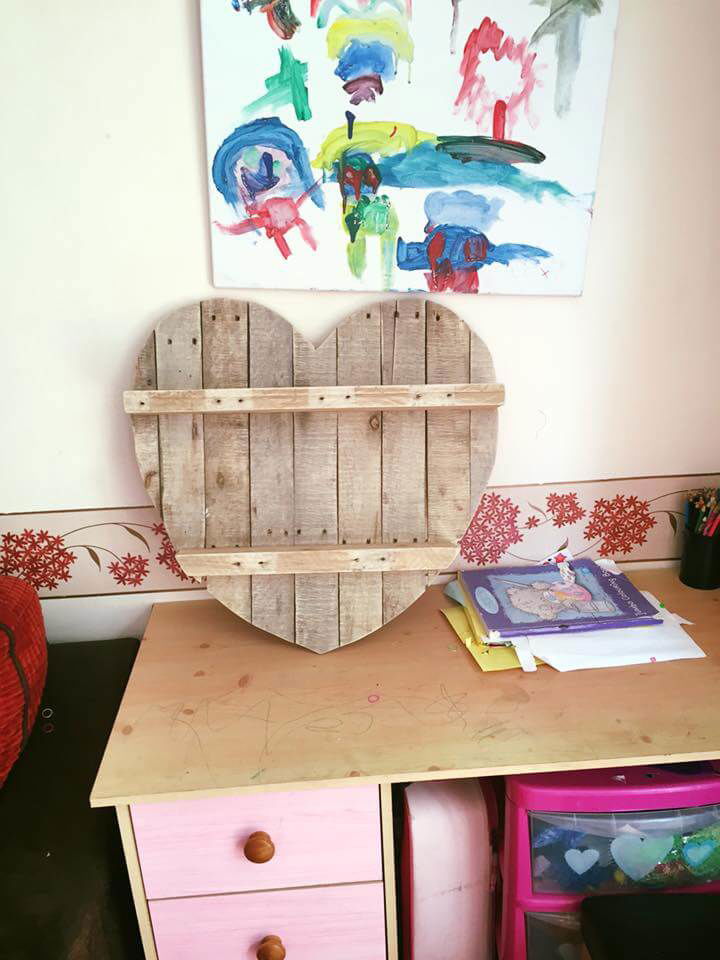 Kids Toy Chest Made of Pallets: