These pallet-made coffee tables also provide various customization options! In respect to your interior style of decors, you can create the according appearance of these coffee tables like modern chic, vintage, antique, mid century inspired, shabby chic, country style and also farmhouse styled!
To finish the you targeted design accordingly you can give various treatments like you can burn the wood for a antique scorched look, can cover the wood with an alluring paint shade to give it modern style statements and can also use the stain or varnish coats to beautify wood tone more and also for weather and water proofing!
Different matte finishes can also be planned using the paint or stain to gain a more colorful appearance with peak-value focal stimulation! Just take a roundup of given table designs and feed your brain with lots of tricks to finish your coffee table design nicely and perfectly!
Pallet Coffee Table with Storage: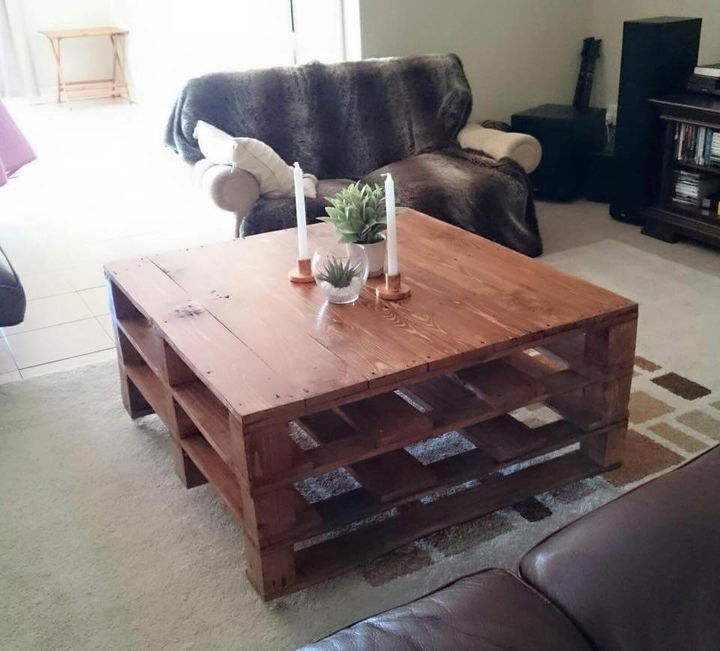 Pallet Coffee Table with Short Hairpin Legs:
Beefy Pallet Coffee Table: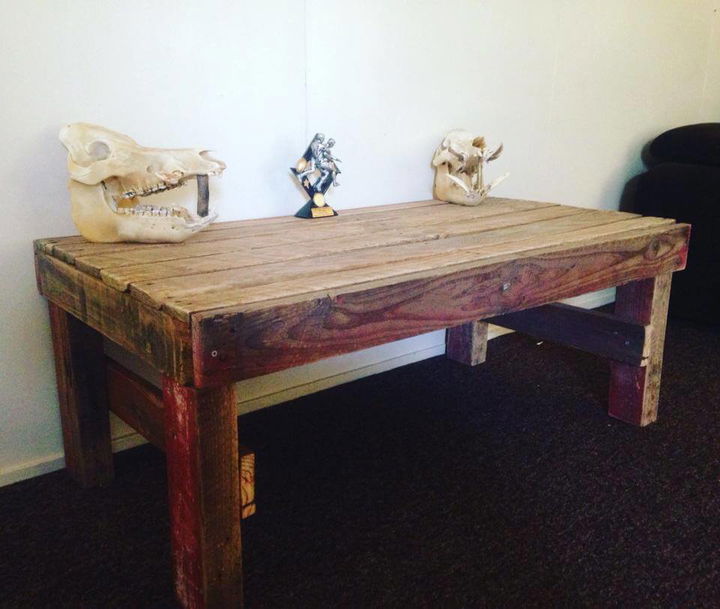 Ultra Rustic Pallet Coffee Table: