Just align creatively the shipping skids to get simple yet sturdy pallet platform beds or construction all separately like side rails, sleeping section, headboard and foot board for a cozy bed frame, both options will rock!
For both these styles of pallet beds you just need perfect hardware for a lasting assemblage and to keep the pieces together strongly! L-brackets, nails, bolts and nuts, angled iron brackets would be perfect for unbeatable assembly of parts. Hot glue will be amazing to meet your adhesive needs and will give the inner strength to used pallet boards!
You can also finish these amusing beds with oil, wax, and polyurethane or even with some popular sealants to create more stability or to add weather and water proofing to them!
Do try these options to put more strength and durability in your finally finished products and enjoy them for the whole life time without any damage in the shape or to avoid weathering and fading!
Shabby Chic White Platform Bed Plan: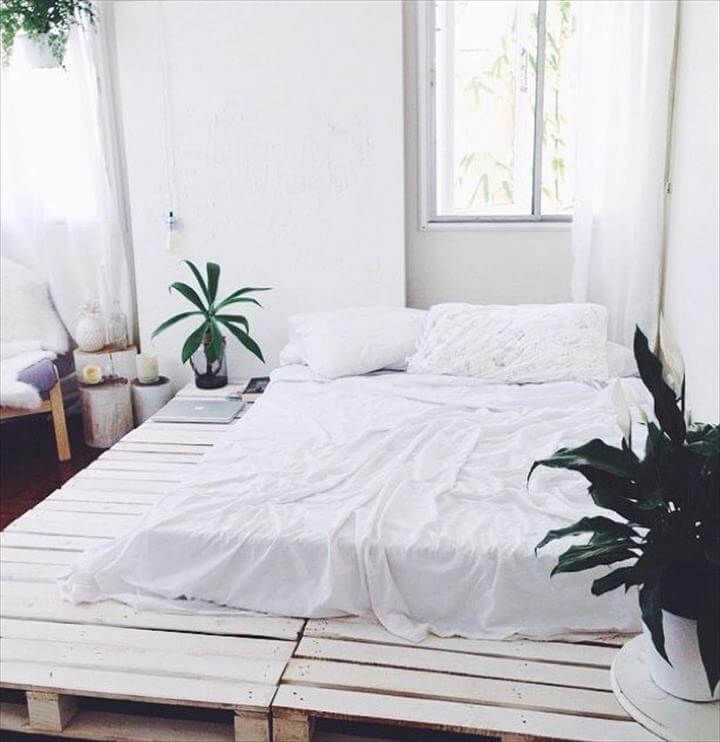 Mid Century Inspired Raised Pallet Bed: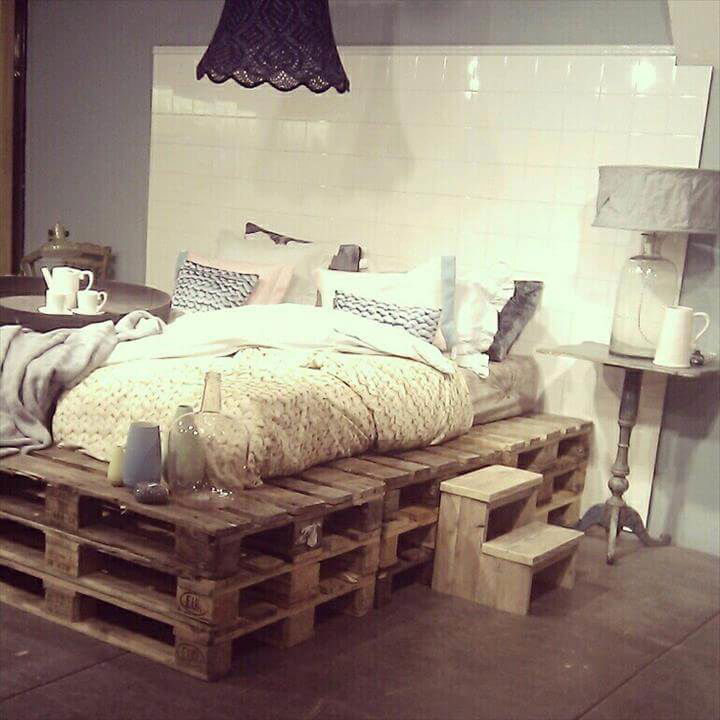 Lasting Pallet Bed with Headboard & Footboard: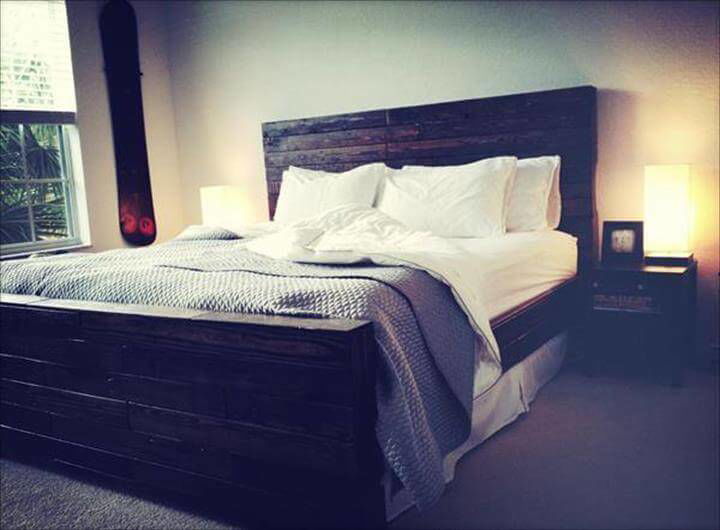 Pallet Bed with Storage and Lighted Headboard: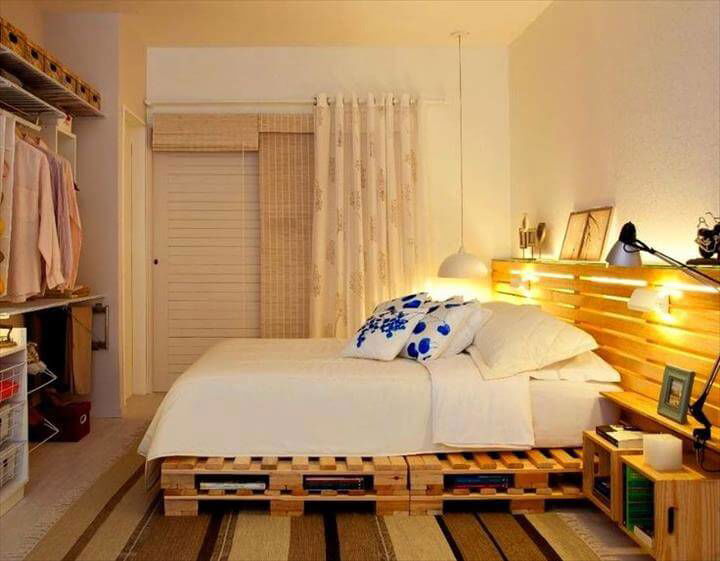 Platform Pallet Bed with Headboard Accent Wall: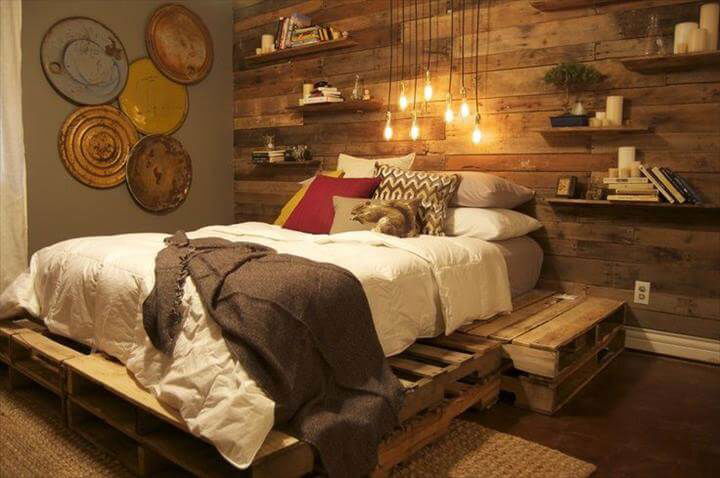 Easy-to-Install Pallet Platform Bed: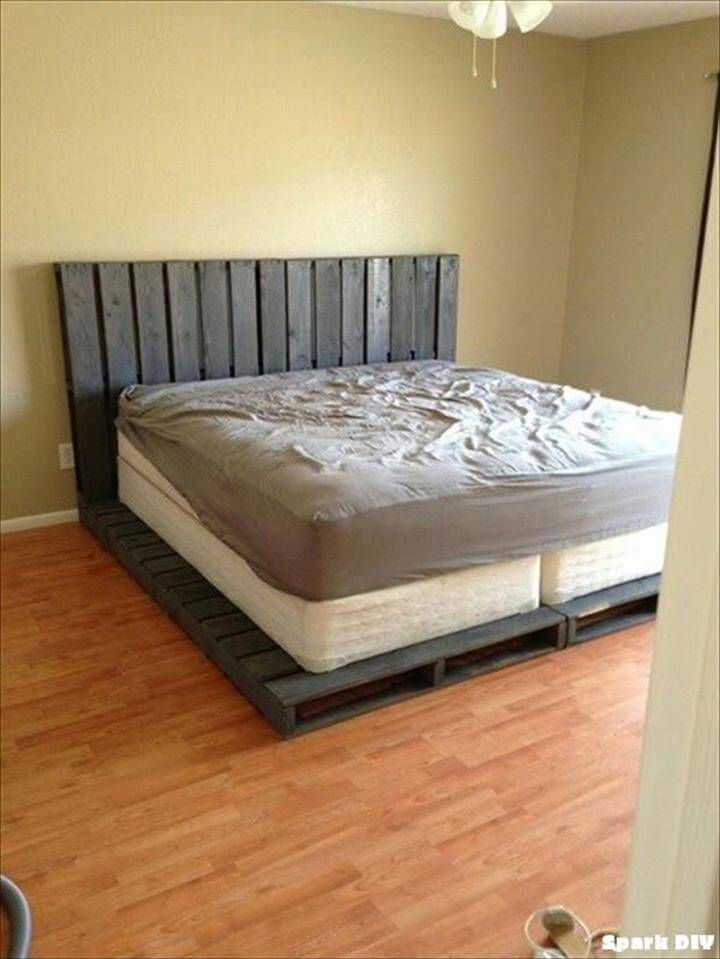 Shabby Chic Pallet Bed with Crate Storage: