Try to install the pallets in their original rectangular shapes to get a cozier platform bed frame! If you want to create a custom look or version of your bed, then dismantle the pallet boards to get a big collection of separated and removed slats and then plan whatever you want with them as they will be used as a unit for either construction of your DIY bed frame!
How to build a bed frame using Free Pallets?
Pallet boards come in different wood tones and wooden natures which may be based on their past condition under which those pallets have been treated so they may be just like new wood, rustic and weathered with patina or some time ultra-rustic or in between! You can give your priority to shipping areas to get any wood nature of pallets as there is always an abundance of retired pallet skids and you can choose your favorite one with great ease! And the good news which is above all is that pallets are free to get and hopefully will always be!!!
Handy Pallet Bed Frame: DIY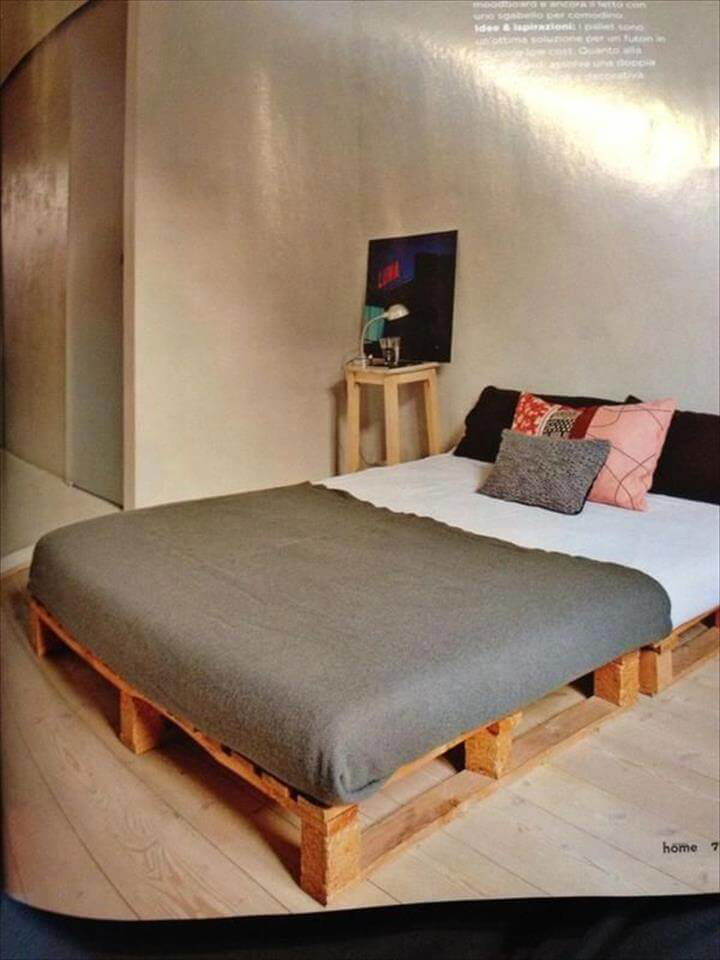 No-Cost Pallet Platform Bed Design: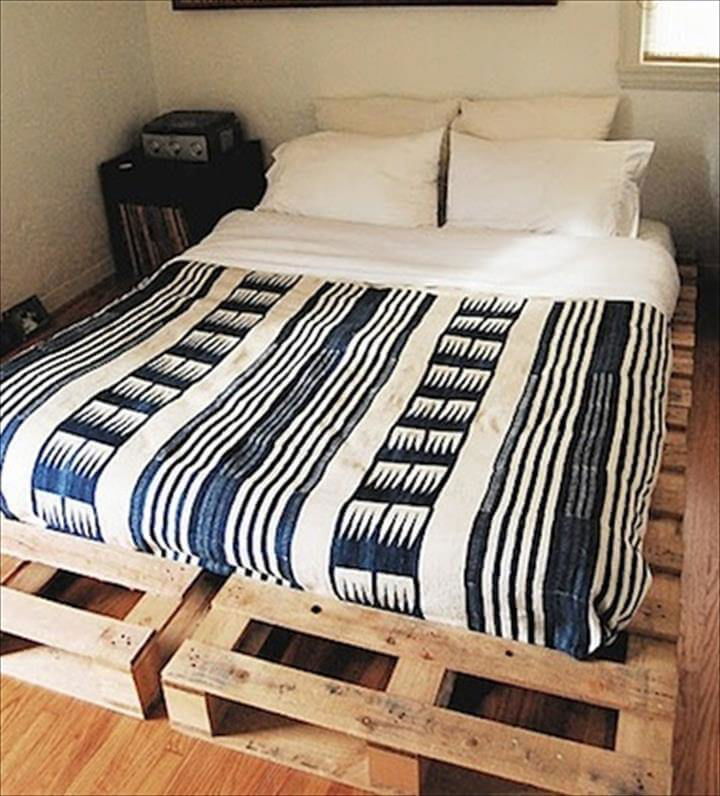 Chic Wooden Pallet Platform Bed: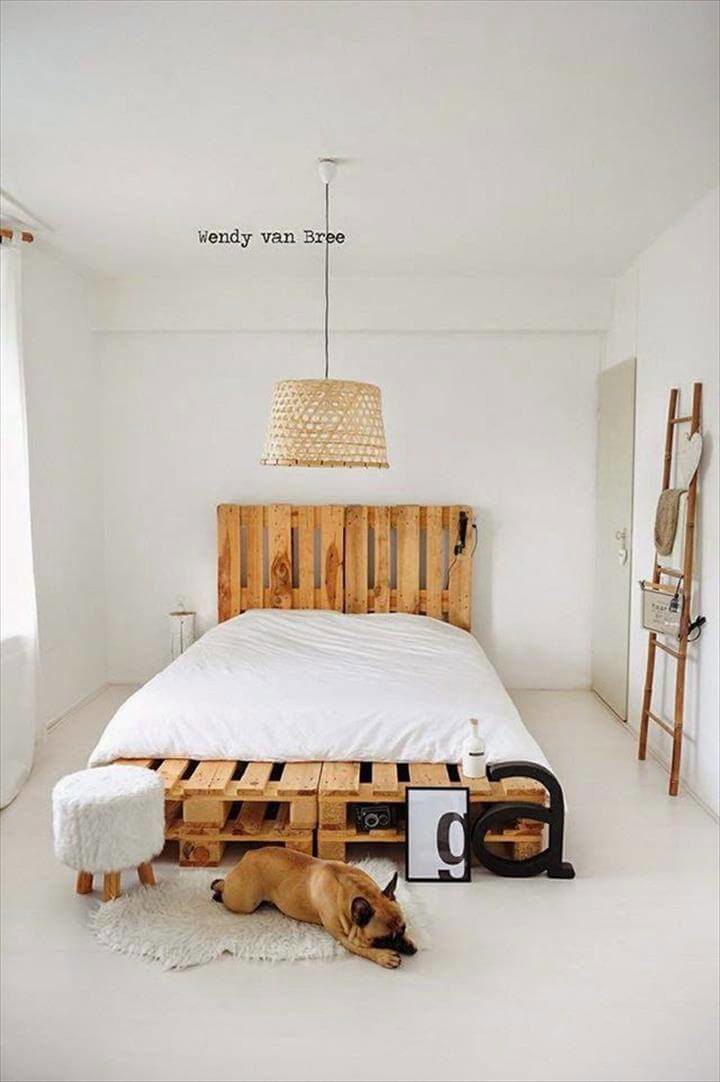 Super Easy Pallet Platform Bed: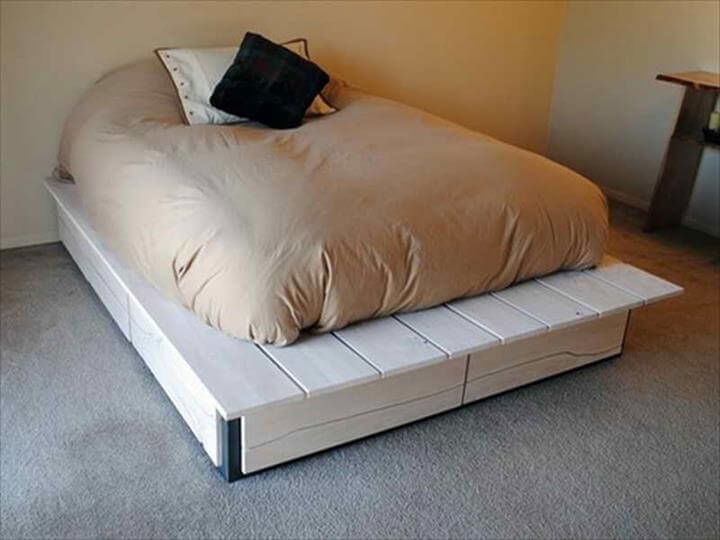 Reclaimed Pallet Bed with Storage: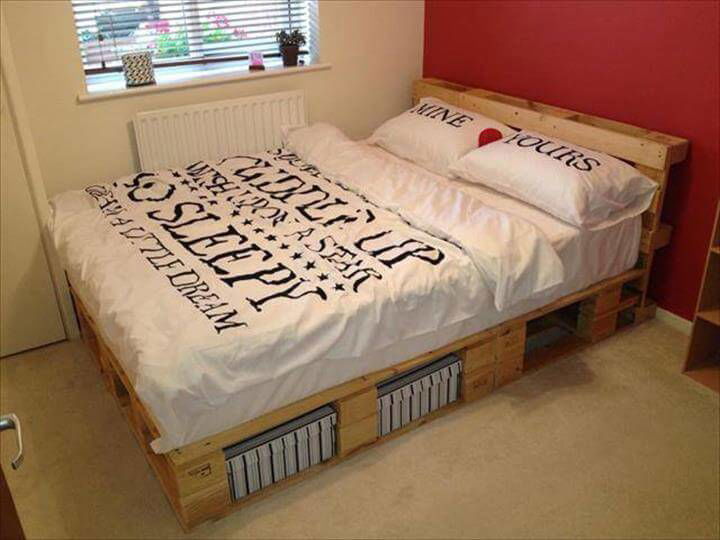 Modern White Pallet Platform Bed: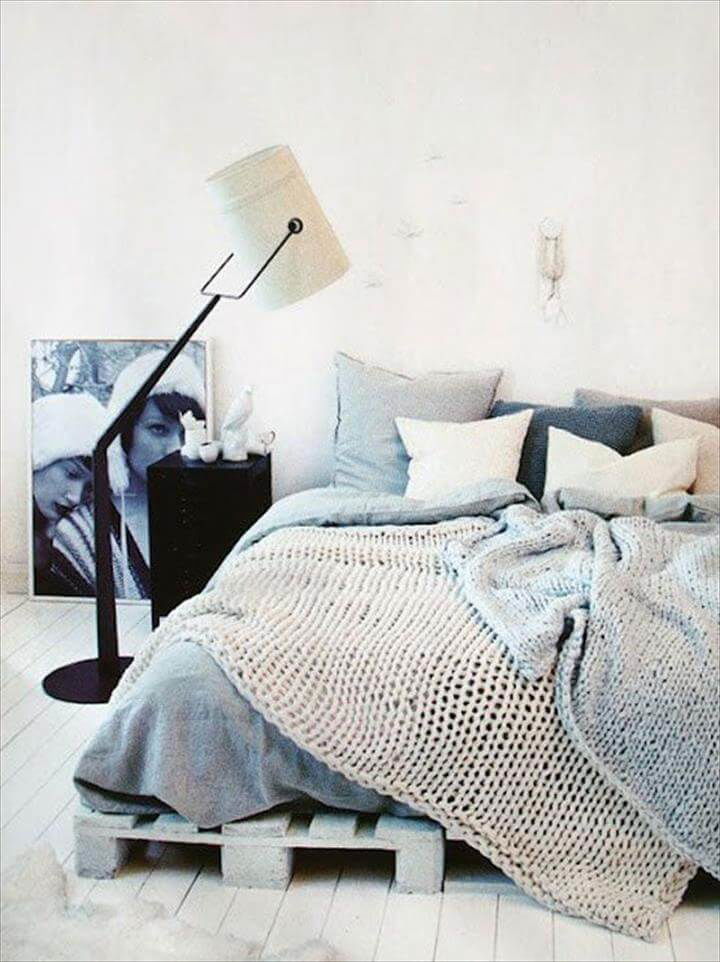 Creative Pallet Baby Bed: