Amazing pallet works and their modern recycling strategies are just creating a big list of pallet-fans and now pallets have become an interesting topic to discuss about among the DIYers! Pallet projects are so doable than everyone can do the construction work with great ease without getting a little puzzled! No matter whatever your plans are to improve your home, they all can be brought to completion pallets!
Keep your home uncluttered by installing pallet racking systems, storage units and wall organizers! Here amazing pallet sofa ideas which are friendly to both indoor and outdoor environments and hence you can organize any patio, garden, backyard and even the living room with them! Visit the given ideas below to get awesome recommendations! Find out also some great tricks here to convert the pallets into awesome mini or big table designs that make a half of total interior furniture!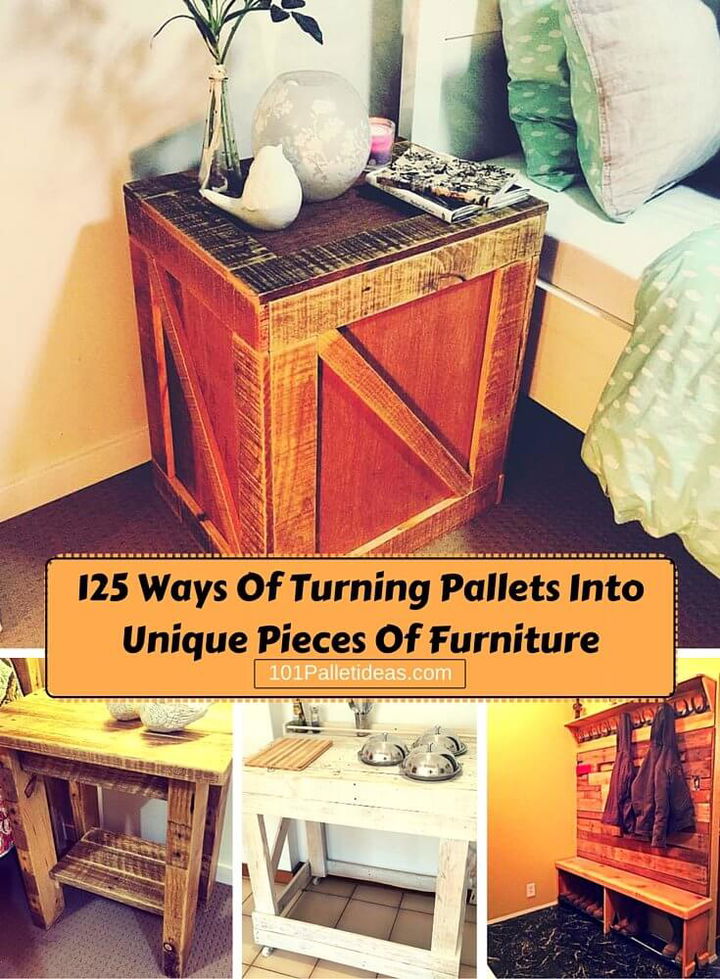 Let the pallet build bewitching wall art pieces for your, a love wall shelf is a little sample here! Also build the media stands, shop counters and awesome kitchen counters and islands out of pallets! Take and visit and browse the samples for them!
Pallet Patio Sofa Set: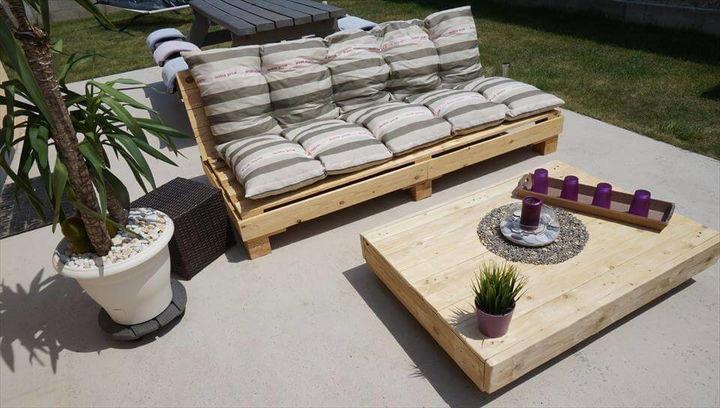 Pallet Hall Tree with Horseshoe Hooks: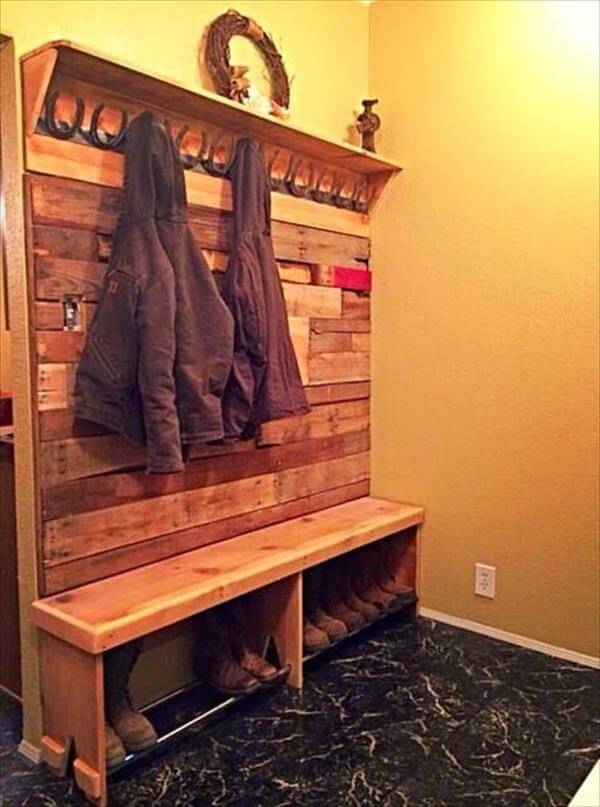 Pallet Kitchen Island/Trolley: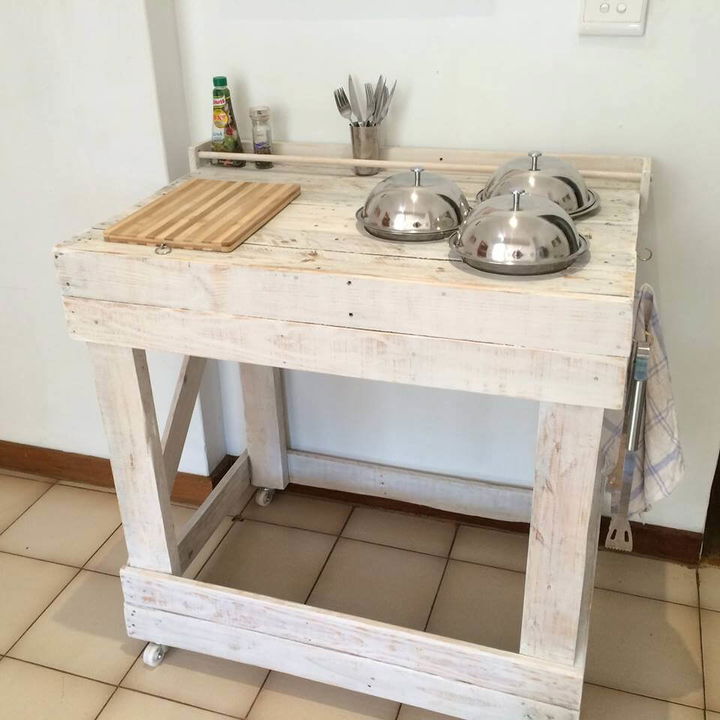 Pallet Love Wall Art/Shelf:
Pallet Living Room Table Set: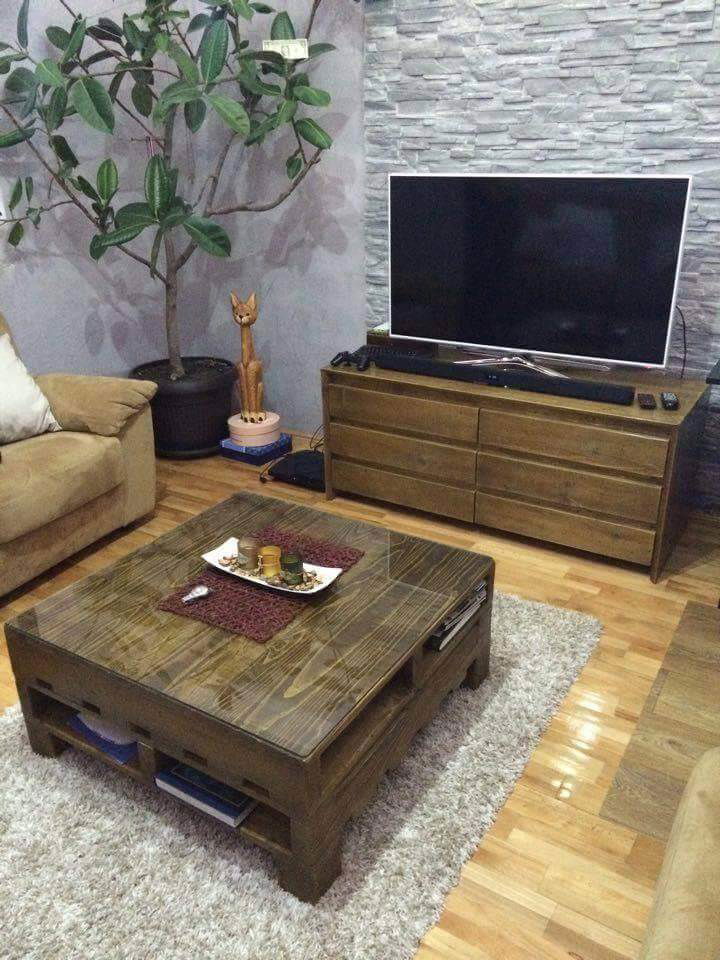 Pallet Nightstand: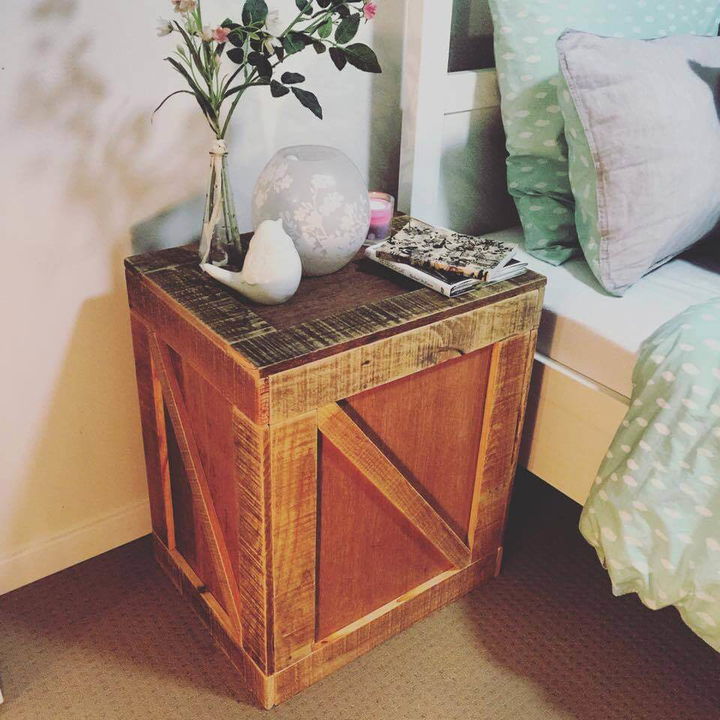 Pallet Nightstand with Shelf Underneath: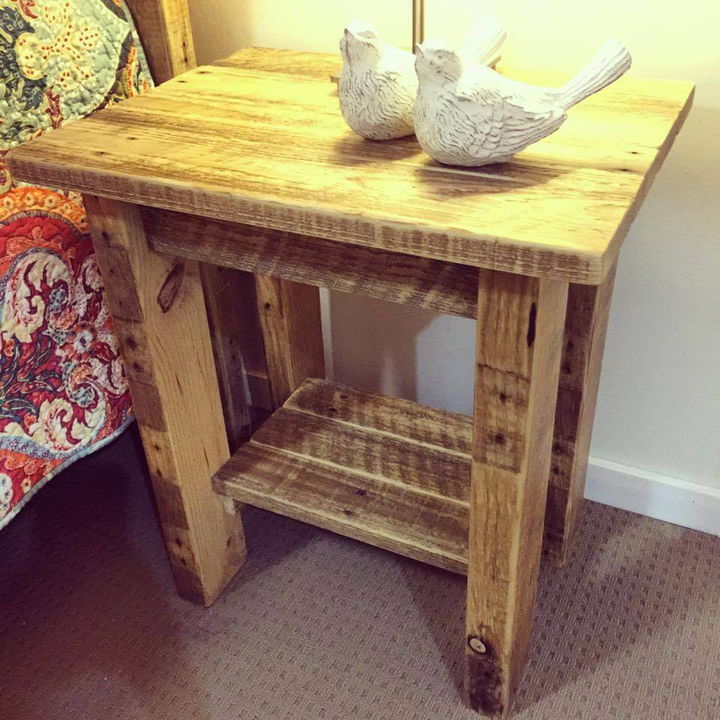 Pallet Outdoor Bench and Chair Set: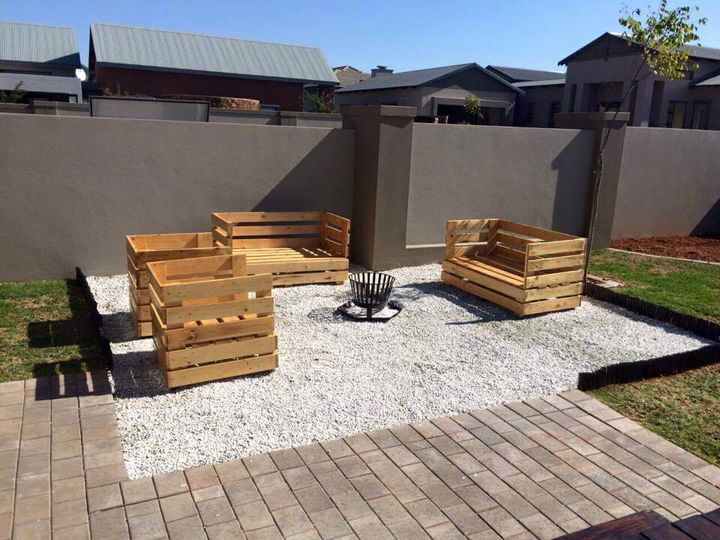 Glass Paneled Pallet Shop Counter/Showcase: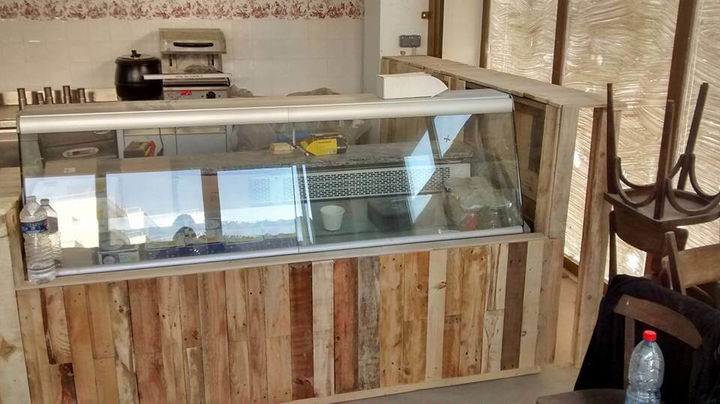 Pallet Patio set: