Let we encircle here some beautiful achievements that have been done all to enjoy the outdoors! Build friendly benches for your outdoor and do paint them in several different shades if you want to give colors to a specific outdoor area! Build amazing patio, garden and gazebo sofa sets out of pallets through simple stacking of them checkout the ideas below to grab more tips and tricks in this case! Build dual functional pallet benches, pallet garden swings and also the super comfortable outdoor loungers or poolside chairs which are always a pleasure to sit on and to catch some rays and scenery all around!
Use pallets for old furniture refurbishing and repairing, a chair with metal base is a good example here! Build pallet fireplaces and media consoles and just with great ease the put your life on a more functional track without getting expensive!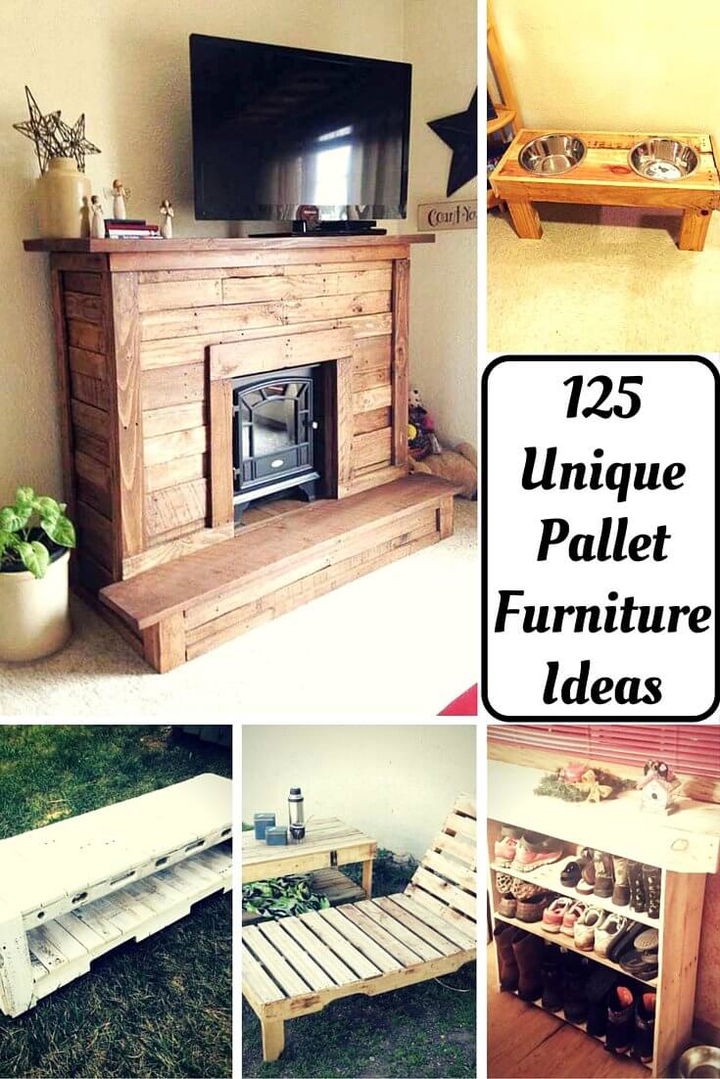 Let the pallets manage and organize your messy collection of things by getting converted into chest of drawers, dresser tables and shoes racks! Once you start working on pallets, there will be never ending ideas for your to tryout at every weekend!
Pallet Rainbow Bench with Storage Box: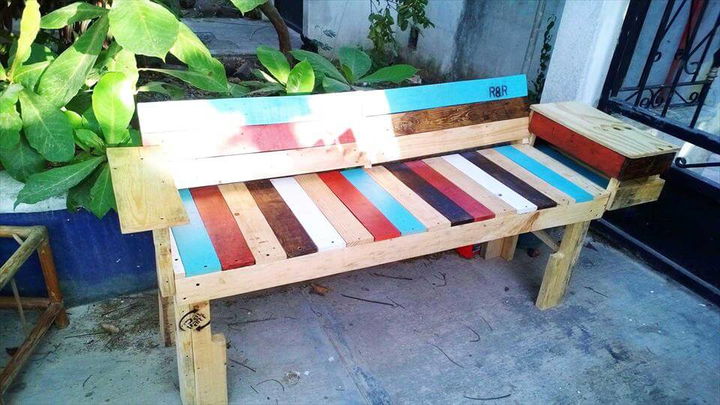 Pallet Garden Swing: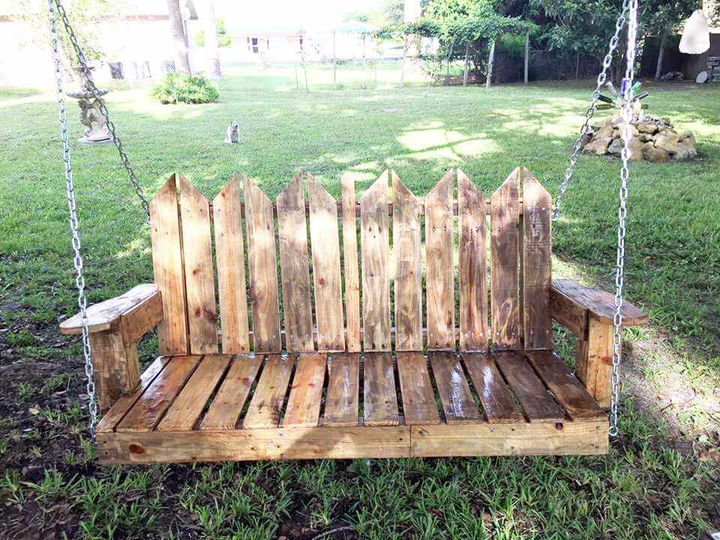 Pallet Porch Sitting Set: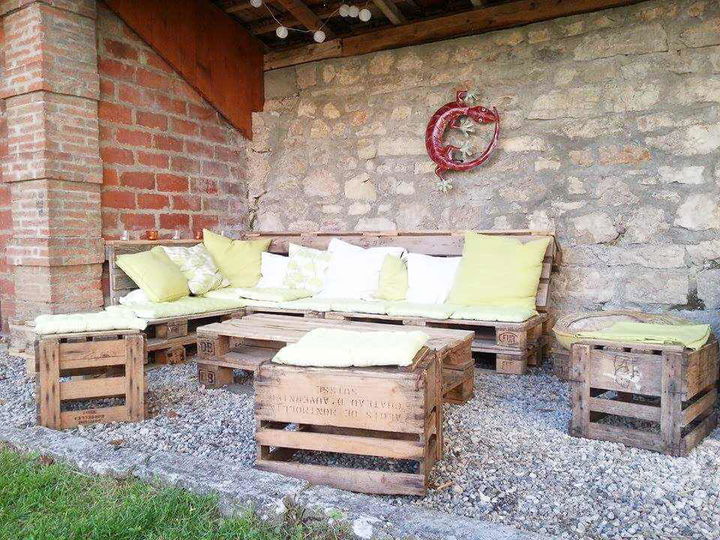 Distressed White Pallet Media Stand: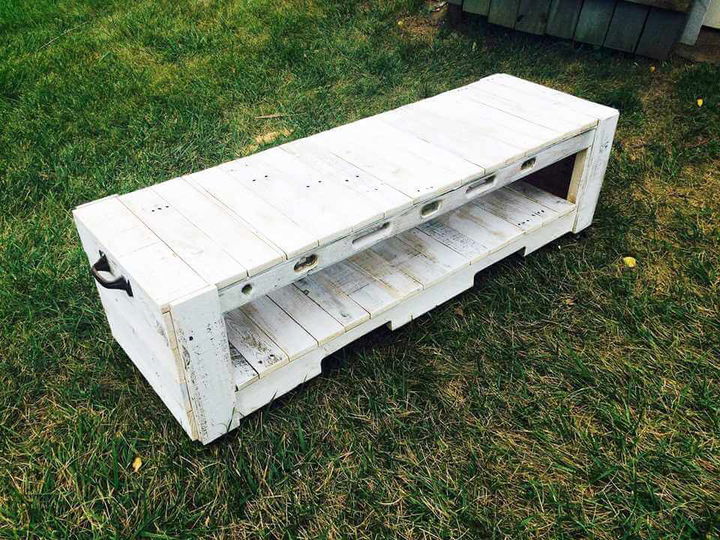 Pallet Poolside Sitting Set/Lounger: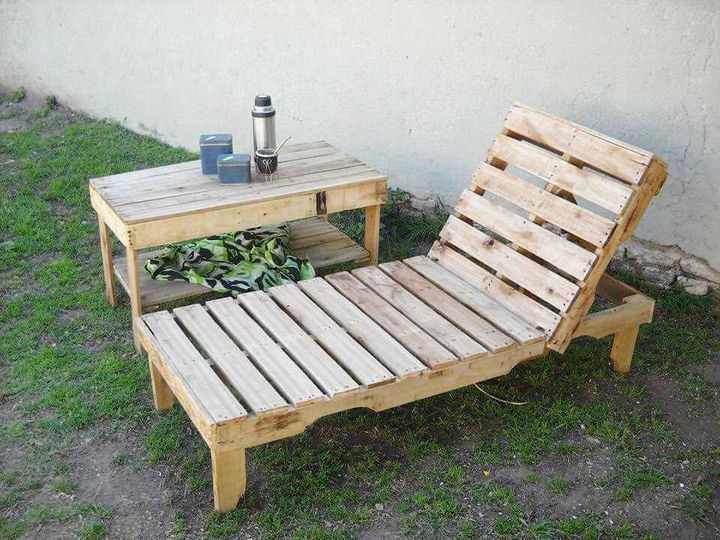 Metal Old Frame Pallet Chair: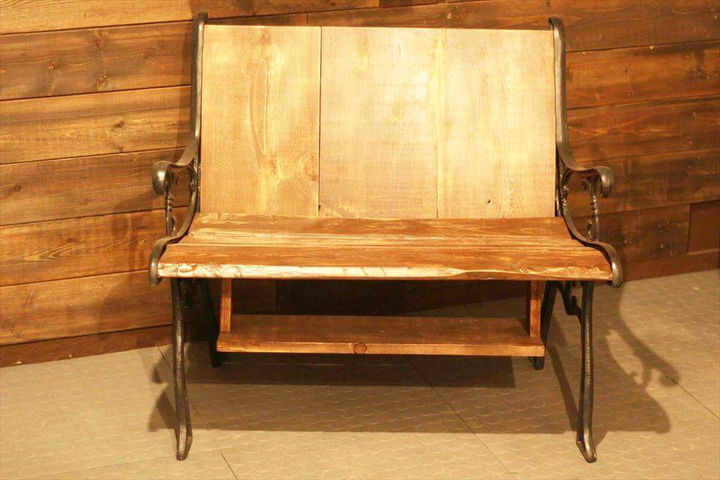 Sturdy Wooden Dog Bowls: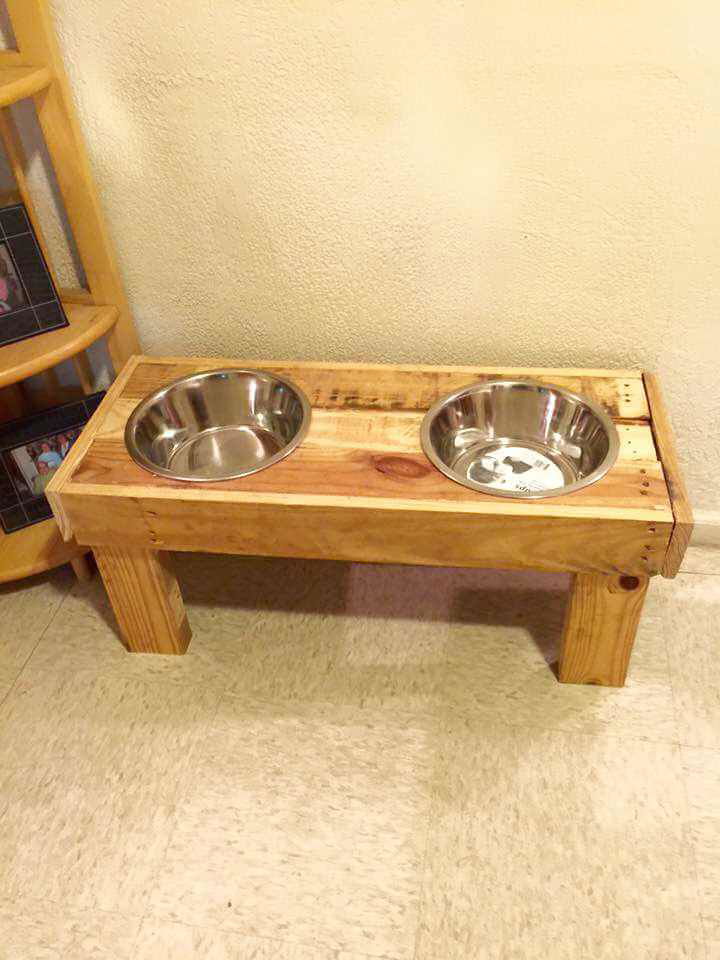 Pallet Fireplace/Media Console: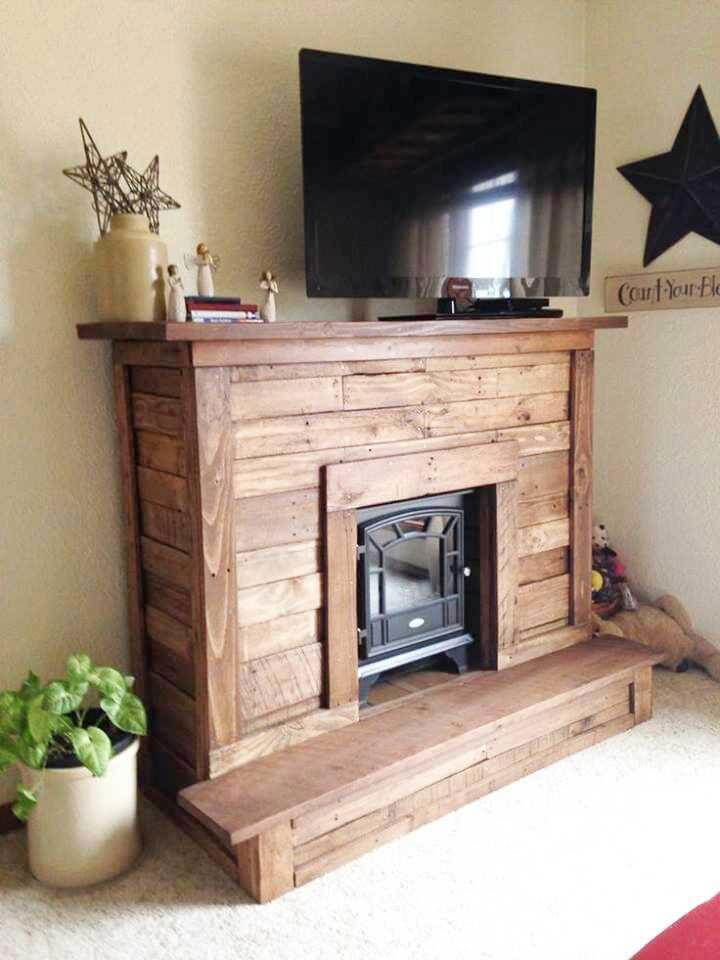 Rustic Pallet Shoes Rack: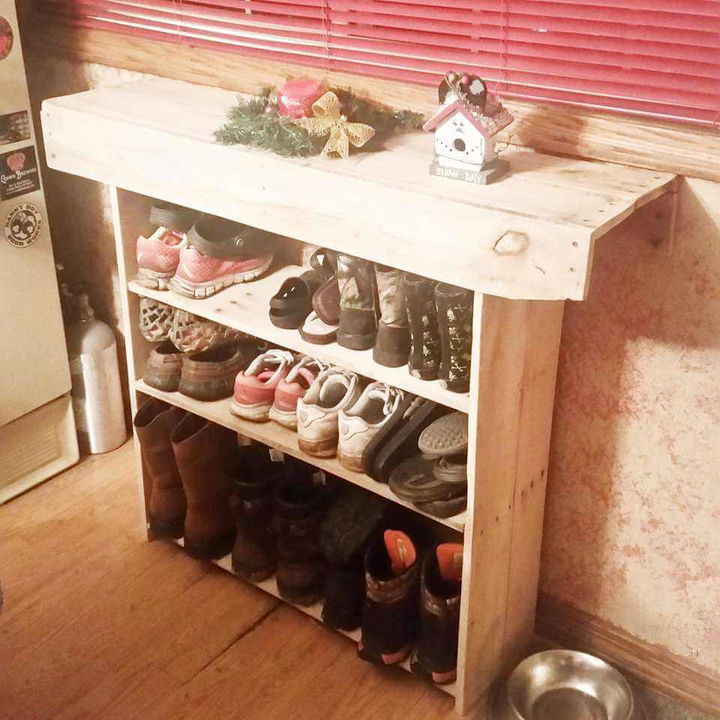 Pallet Sideboard/Dresser/Cabinet: