Building a dog bed can be too easy and you can plan both dismantled and original complete pallet boards to install a special one! If you are finding a pallet size right for building a dog bed then just install the additional raised side edges or boundary wall of it and just finish it with a foam mattress or cushion, pallet slats can also be taken as a unit for any custom construction of dog bed!
You can even clone the listed bunk dog bed designs, take less space to store and provides more space to sleep, would be ideal for any 2 dog pets which are good friends too! There are also bunk beds listed here that are having their higher and lower portions connected through custom pallet-made stairs, stairs work like a big fun station for your dog and also help them to maintain a better physical health, so stairs will not let your dog feel lazy, so dog bunk beds with stairs will all rock as a treatment to get the lazy dog active!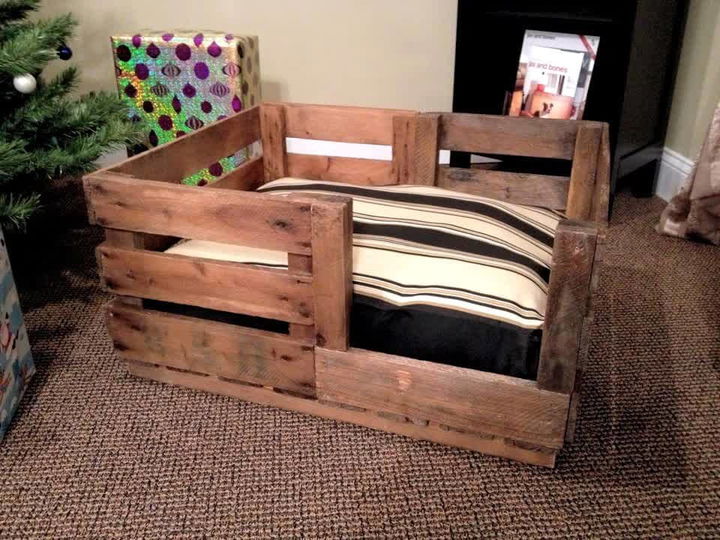 All you need some kind of padded platforms to decide as dog beds so recycle the rough pallets to build any like a tray or crate that can simply hold well a cushion or mattress!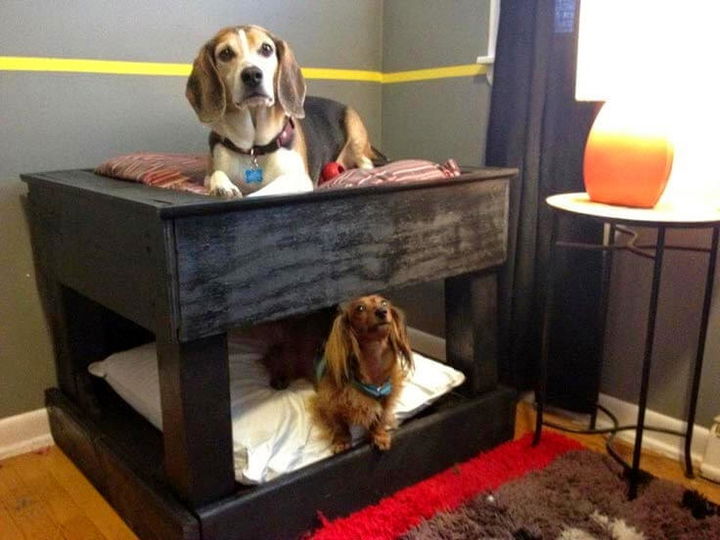 Grab this if you just want to make your dogs sleep in a corner without bothering you, will take so much space and would be all special for 2 dogs!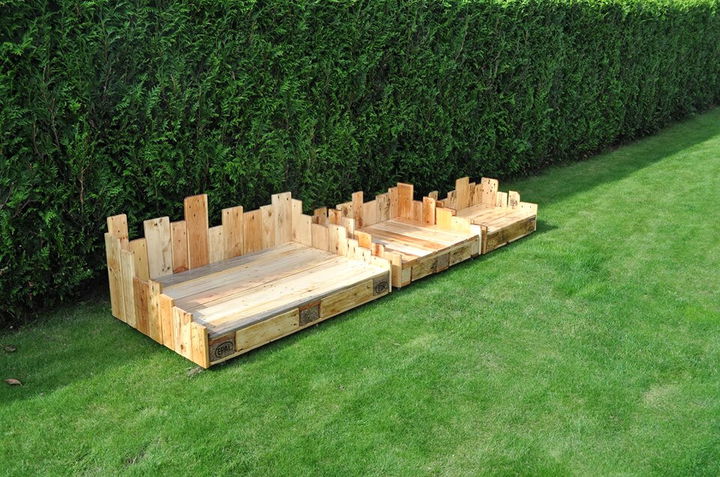 Here is a set of 3 dog beds having different sizes, having look inspired of a palace and you can also find it so true by taking a look at the boundary wall made of pallet scrap!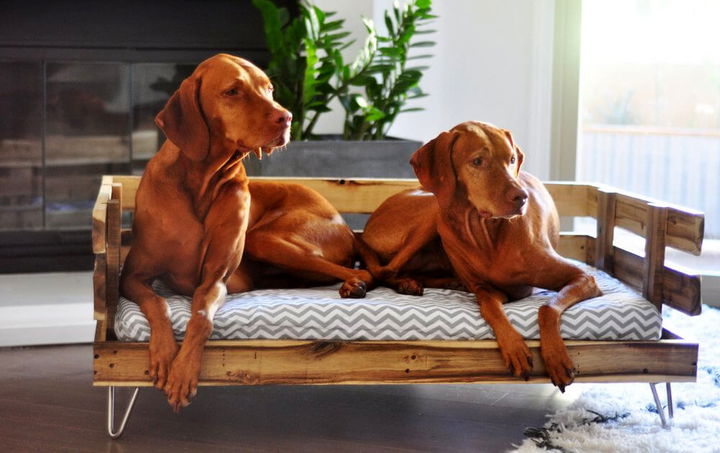 Just a little more elegant one, raised on hairpin legs and is all fantastic for twin dog pets, built in extra large dimensions using free pallet wood!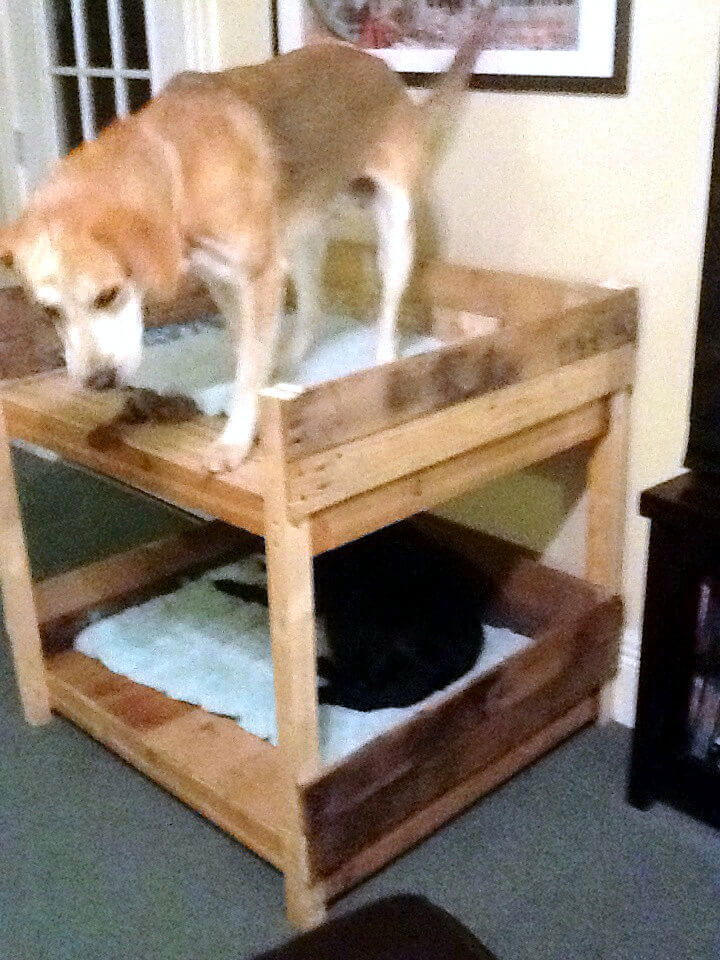 Fun and comfort at the same place, another bunk dog bed made of pallets having exclusive wooden look and the fine robust dimensions as well!
For larger dog breeds, it is really going to rock, the dog bed with all thicker sides and dimensions, have been given a personal touch using a chalkboard name plate in front!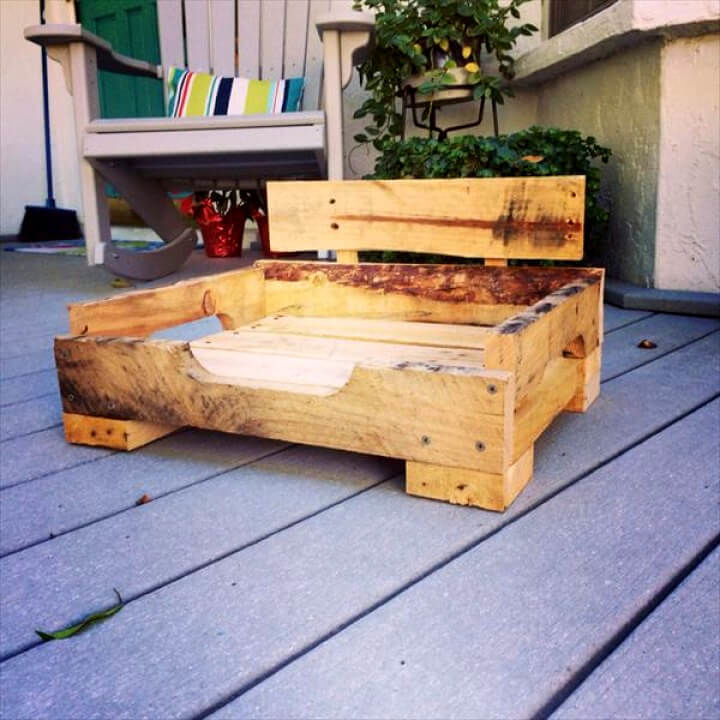 Once again the rustic slats have been crafted here for a robust wooden bed, having handles built in the sides, will help you in its easy carriage!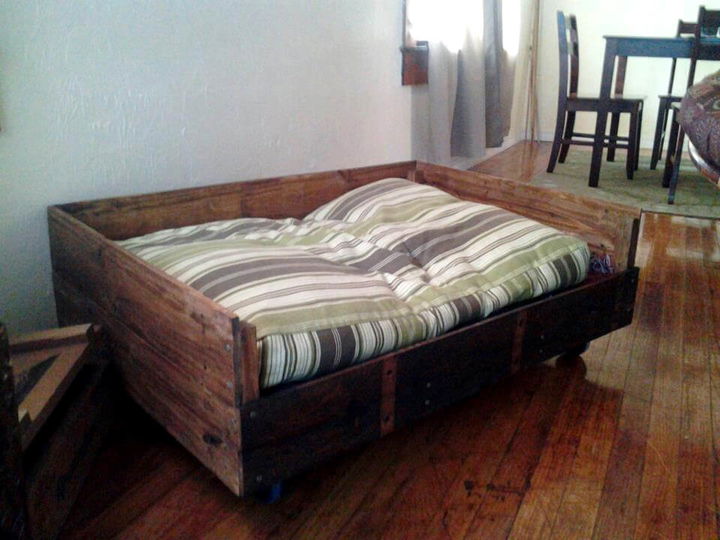 Just like a big wooden crate, this comfy dog bed has been made with separated pallet lengths, composed of well sanded planks and has been raised on wheels!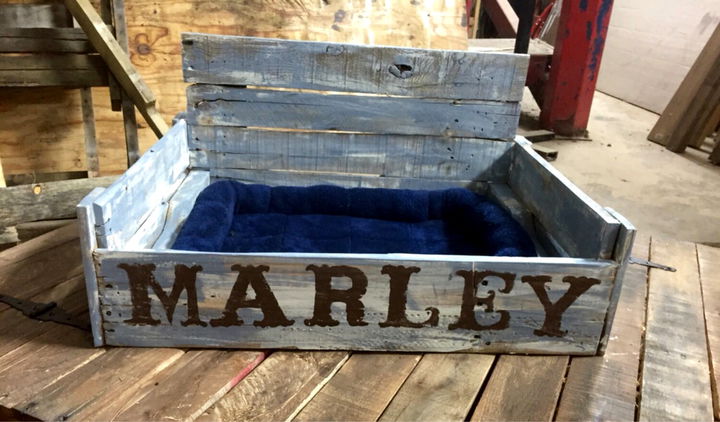 Really willing to plan a better gift for your dog? Go with this clever pallet inspiration, built a stylish bed for your pet friend to please him this summer! Here it has all been decided to look rustic but painted letters just help to gain a more charming visual!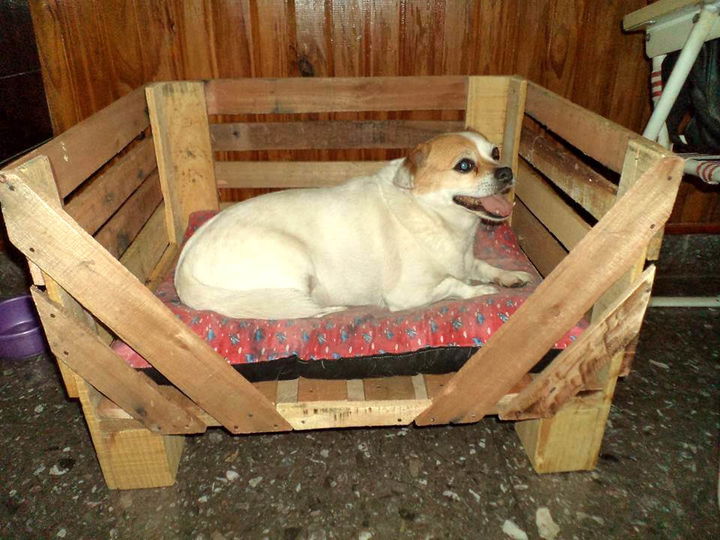 Fantastic design is this by look, extra wooden braces, installed with angle alignments, do a great job here to bring prominence to entire design and a big decorative value as well! Made a little deeper from inside for a nice holding of cushion and your dog!