It is must to take the size of your dog into account before you plan the dimensions of a dog bed, as well as it is concerned to style, we have tried great to add the best ones in the list so you can choose your favorite one! Prefer the pallet dog bed with sufficient inside depth while you are add a thicker cushion inside or your just making it for a small or naughty dog breed, you should also select the extra soft cushions for your too old dog pets especially when they are having bone pain problems!
All you need to build any of these dog beds, is to install a custom wooden tray according to size of your dog breed and then custom finishes can be planned to suit the conditions better like it would be all awesome to paint the dog bed for a better visual, you can make the bottom flat or can raise it on wheels and can add special symbols and tags to your final design!
This handcrafted one will value your dog like a boss, made super comfortable by adding extra pillows and cushion and comes with raised accent boundary walls making it a bit more delicious! Wooden letters have been mounted to display the name of pet!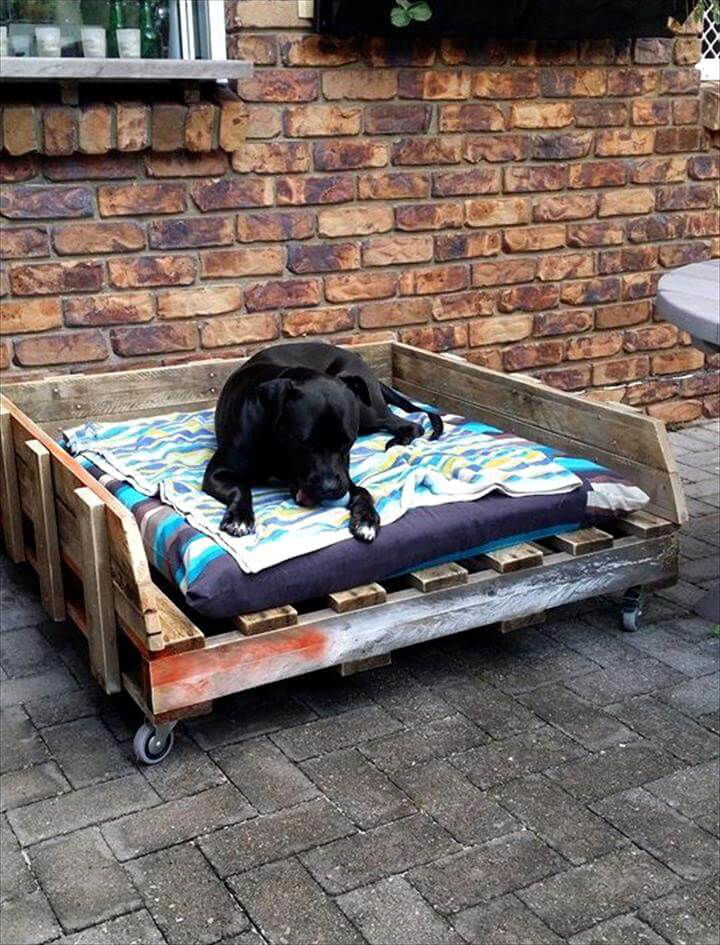 See the extended shape of one pallet resulting into a stimulating dog bed, installation of additional side walls and wheels to bottom side is all making a rustic pallet board here to act like this comfortable dog bed!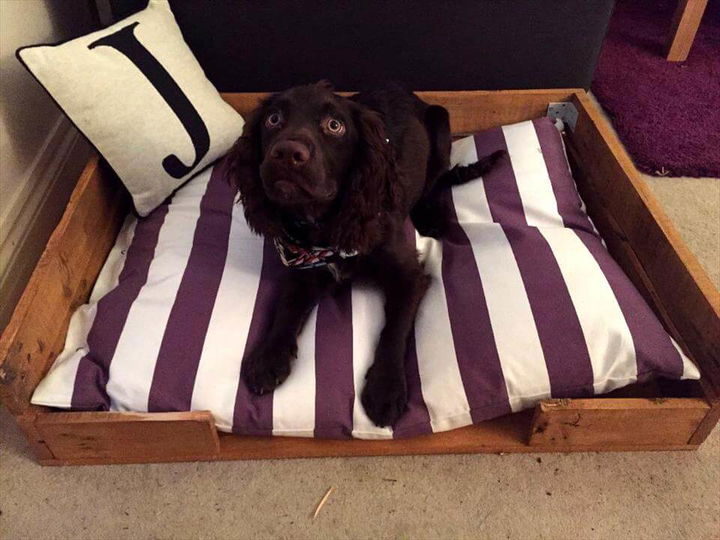 Concept of building dog beds out of pallets is all about to build the custom wooden tray which can be cushioned later, checkout the brilliant sample!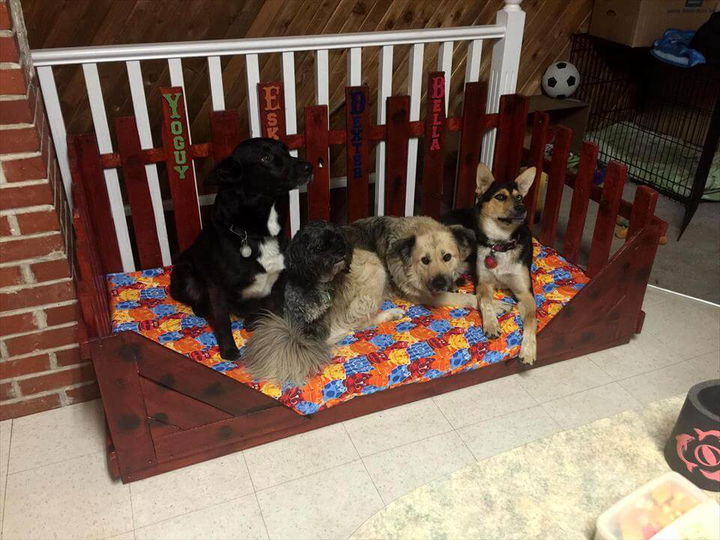 If there are all good relations in your all dog pets, then we wish you to select this extra large one, having pleasing edges and side walls and has been made soft from inside using extra soft foam mattress!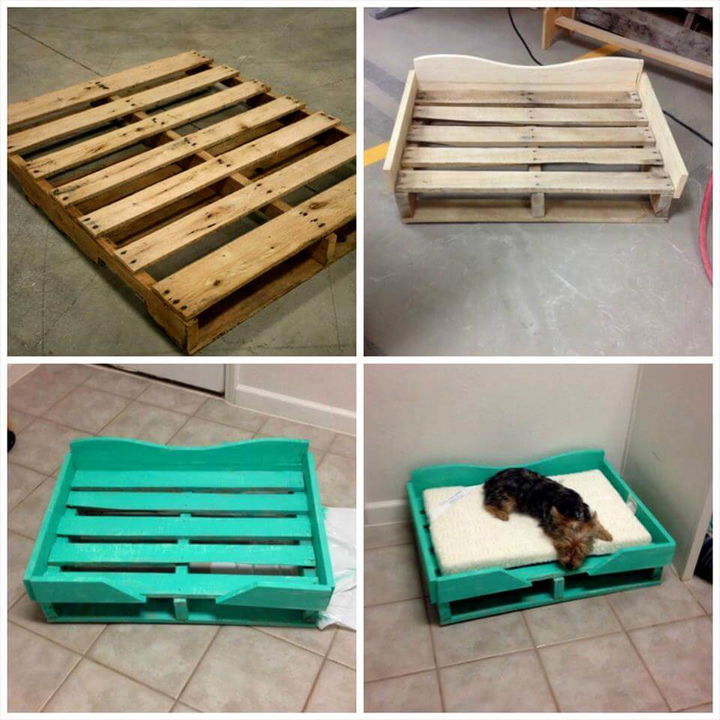 By giving all extra artistic boundary walls to one pallet board, a fantastic design of wooden dog bed has been achieved, cushioned for providing maximum comfort to your dog! The design has been painted for final green appearance!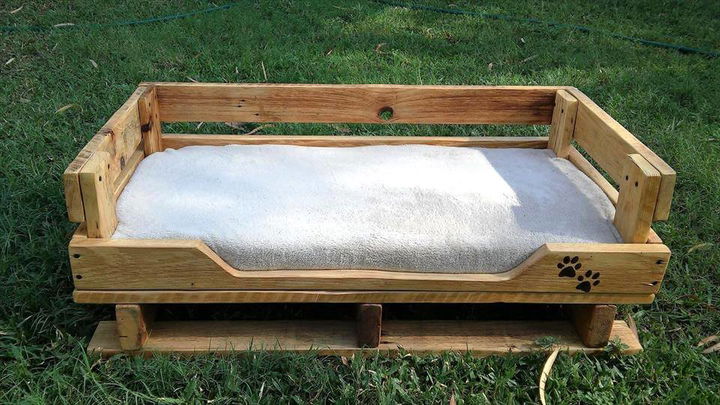 Grab this elevated one, can even be modified to be a storage-friendly little, once again a creative gathering of pallet pieces here to appreciate, having inside padded for comfortable sitting, sleep and even jumping of your dog, prefer it for small dog breeds!
A mini wooden box or holding, can be selected all to serve better to your dog as bed, all you need is to comfy it up later to look like a bed, here the stylish wooden holding is made of pallet slats!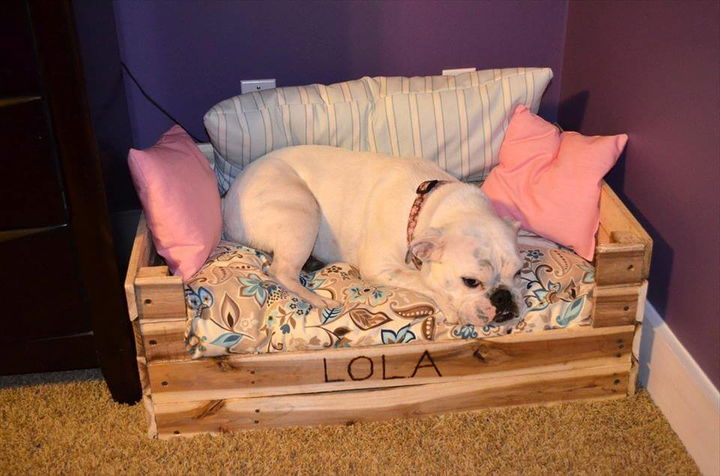 A high profile dog bed, built with hands using straight pallet pieces, intended to gain the raised boundary walls so the pillows will not fall off! Letters showing the dog's name, written in front of it!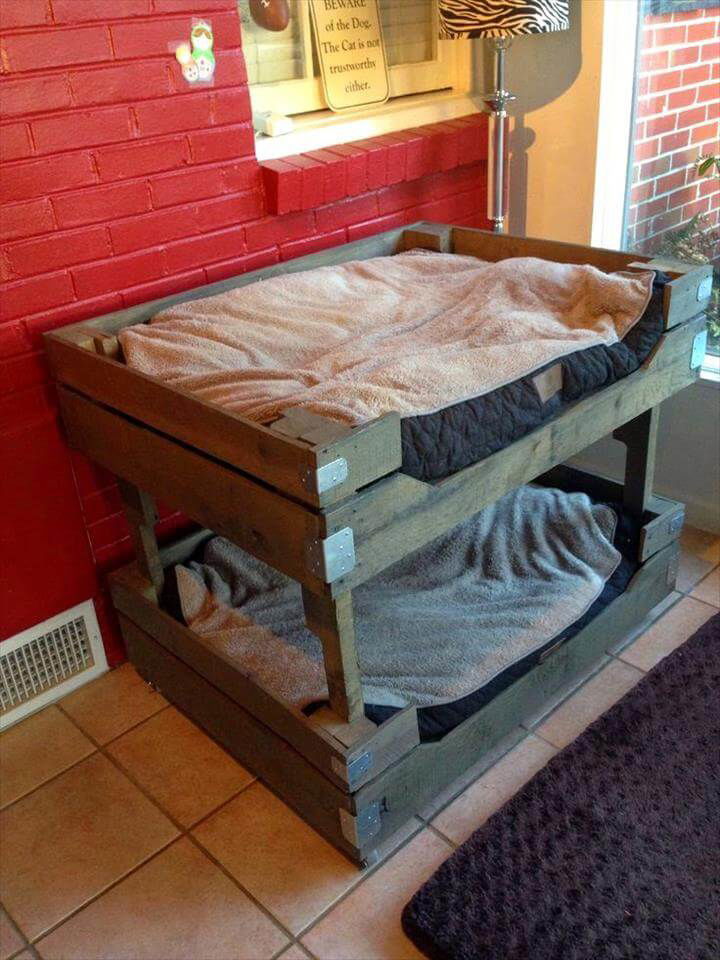 This is here a pallet-made station for both fun and comfort of your dogs, it would be fun for your dogs to reach the higher portions of this hand-built bunk bed of your dog!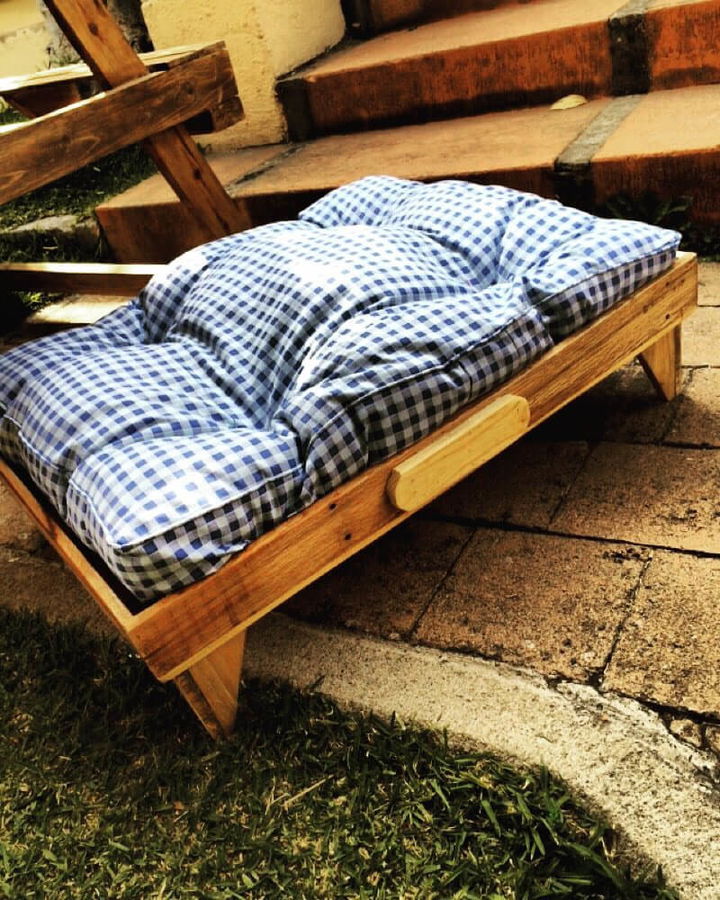 Here design of this dog bed is just like a large wooden tray raised on short tapered wooden legs, a little nameplate has been tagged on the front just to highlight the name of the dog, finally, the bed has been made soft with a cushion!